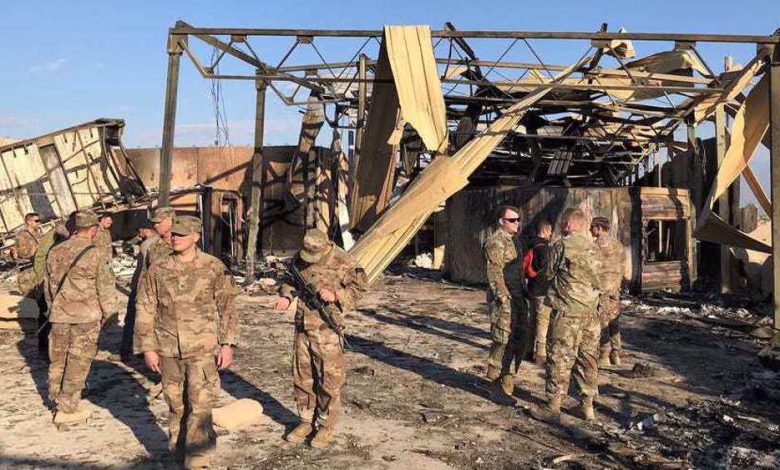 The US army has decided to award the Purple Heart to 39 soldiers who it said were injured during Iran's missile attack on Ain al-Asad Airbase in Iraq in January 2020.
The announcement was made by a spokesman of the Army's Human Resources Command on Wednesday after a CBS investigation found that these soldiers had not been recognized as qualified for the award.
On January 8, 2020, shortly after midnight, five days after the US assassinated Iran's celebrated anti-terror commander Gen. Qassem Soleimani and deputy head of Iraq's Hashd al-Sha'abi Abu Mahdi al-Muhandis near Baghdad airport, at least a dozen ballistic missiles with warheads weighing more than 1,000 pounds rained on the airbase in western Anbar province which stationed thousands of American troops.
"It rocked everything," Platoon Sergeant Daine Kvasager, who was present at the airbase on that night, said on Tuesday. "The whole earth shook."
Many observers consider the attack as the largest ballistic missile attack against American troops anywhere in the world in modern history.
At that time, then-US President Donald Trump dismissed the reports about the casualties, falsely claiming that no Americans had been harmed in the attack.
The Pentagon also attempted to downplay the reports of brain injuries sustained by US troops in the attack but later admitted that more than 100 troops had been diagnosed with severe traumatic brain injuries.