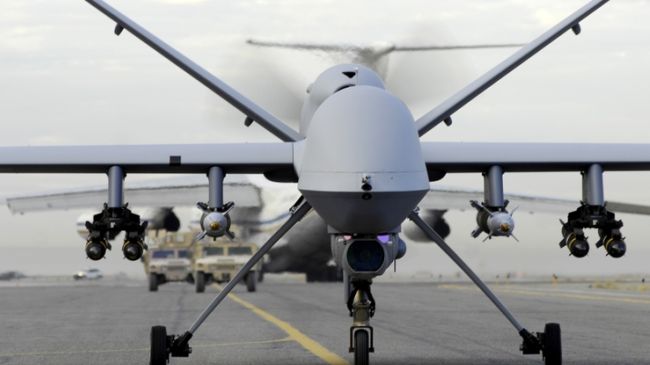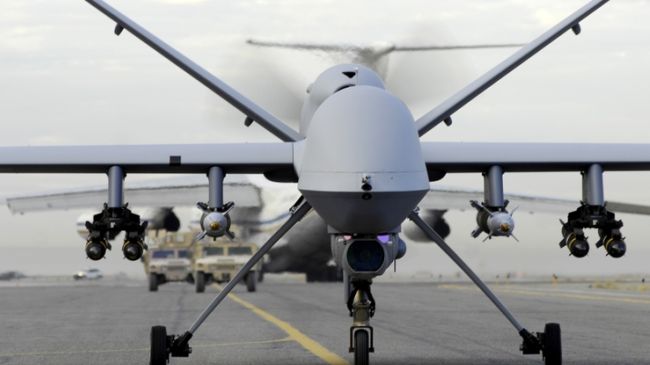 Three people have died in a US killer drone airstrike carried out in Afghanistan's western province of Farah, Press TV reports.
Farah provincial police chief Agha Noor Kintoz said on Monday that the drone targeted a residential building in Shivan area of Bala Buluk district overnight.
The police chief said the victims were a commander of the Taliban militant group and two of his guards.
The drone attack came a day after the US Air Force said it would stop reporting its drone strikes in Afghanistan.
According to data released by the Pentagon in February, Afghanistan is becoming a "drone war" with a 72-percent increase in the number of drone strikes from 2011 to 2012.
The United States carried out over 500 drone strikes in Afghanistan last year, the Pentagon said. The figures also show that the killer drones accounted for 12 percent of all airstrikes in the country in 2012.
Washington claims the targets of the drone attacks are militants, but local officials and witnesses say civilians have been the main victims of the attacks.
The United States and its allies invaded Afghanistan in 2001 as part of Washington's so-called war on terror. The offensive removed the Taliban from power, but insecurity remains in the country.