Yemen
Great Satan US assassination drone kills two in Yemen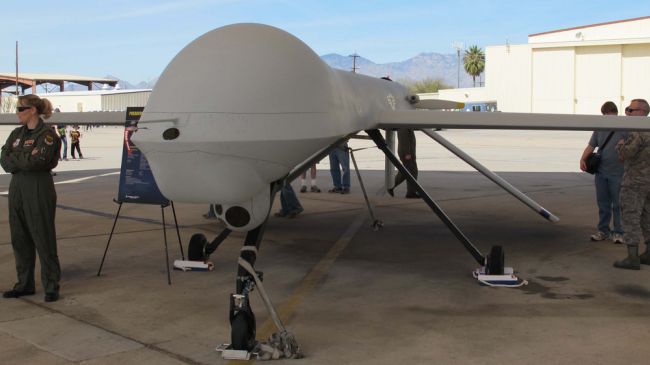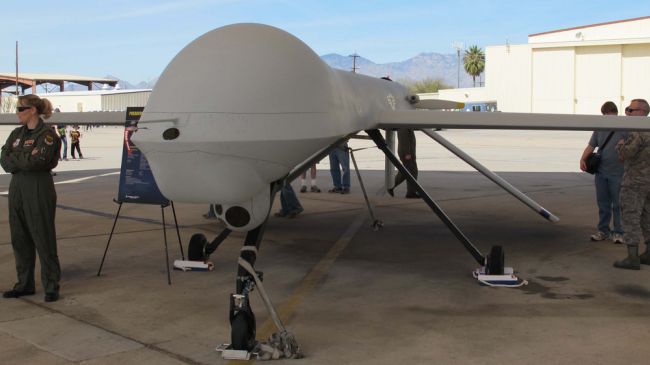 At least two people have been killed in an attack carried out by a US assassination drone in Yemen.
The drone targeted a vehicle on a road between the provinces of Marib and Hadhramout on Tuesday.
Reports say a Saudi citizen and a Yemeni tribesman were killed in the air strike.
Yemeni military officials confirmed the attack.
The United States uses drones for combat and espionage missions in several countries including Yemen, Somalia, Afghanistan and Pakistan.
Washington claims the unmanned aircraft target militants, but many of the victims turn out to be civilians.
The United Nations says the US drone attacks are targeted killings that flout international law.
The UN has also called on the US to release the footage of its assassination drone strikes in different parts of the globe or face an international inquiry.
UN Special Rapporteur on Human Rights and Counter-Terrorism Ben Emmerson said on August 19 that the US is coming under mounting global pressure over its use of assassination drones, adding that he is preparing a report on the issue for the next session of the Human Rights Council in March 2013.
The Center for Constitutional Rights (CCR) says an estimated 2,500 people have been killed in drone strikes since US President Barack Obama took office in January 2009.
The aerial attacks were initiated by former US President George W. Bush, but they have escalated under President Obama.