Syria
US-backed militants release foreign Daesh captives in 'secret deals': Telegraph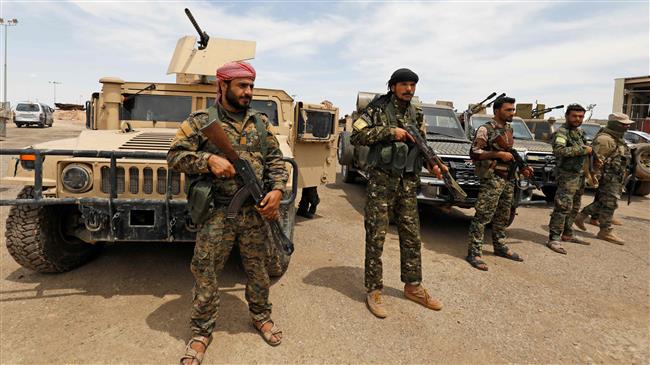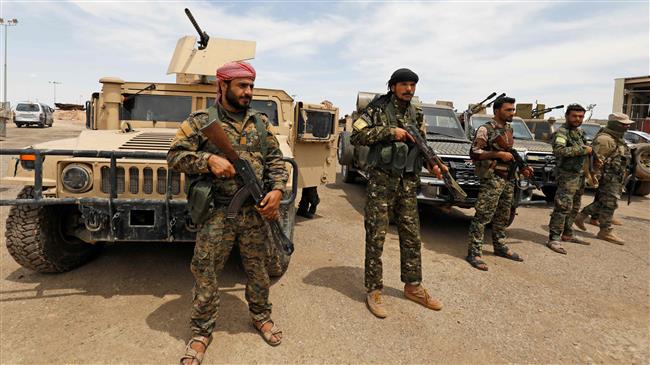 The so-called Syrian Democratic Forces (SDF), a Western-backed coalition of mainly Kurdish militants, has reportedly released foreign Daesh elements, including Europeans, back to the Takfiri terrorist group through secret prisoner swap deals.
The British Daily Telegraph cited people with knowledge of the talks between the two sides and relatives of those detained as saying that the SDF had struck three agreements with Daesh to exchange terrorists and their families with its own captured members.
The first exchange, which took place in February, involved about 200 mostly Chechen and Arab Daesh terrorists as well as a number of French and at least one German, the report said.
It further noted that the terrorists were bused out of SDF-run detention centers to Daesh-held areas in eastern Syria.
In another prisoner swap deal in April, 15 Daesh elements and 40 women and children, including Moroccans, French, Belgians and Dutch, were exchanged, according to the report.
The third swap also involved wives of Daesh terrorists earlier this month.
However, the report said, four of the 15 mediators of the agreements were later assassinated, causing the remaining negotiators to withdraw from further discussions.
The SDF, which is dominated by the People's Protection Units (YPG) militants, controls swathes of northern and eastern Syria.
The group has recently taken into captivity several foreign Daesh members, particularly since it fully captured the northern Syrian city of Raqqah in October 2017.
The SDF has complained that it does not have the capacity to keep Daesh prisoners and that the Western countries have refused to take responsibility for their nationals.
Back in March, SDF spokesman Gabriel Kino told the Middle East Eye news portal that the group had called on the Western states to take action regarding the issue of foreign Daesh prisoners.
"The SDF so far has captured thousands of IS (Daesh) militants, both Syrian or foreign fighters that joined IS during the last few years," he said.
"We send letters to ask foreign governments to take these foreign fighters back and put them on trial, but so far we have not received any responses."
Earlier this month, SDF officials expressed the group's readiness to hold talks with Damascus over the future of the territory under its control.
It came after Syrian President Bashar al-Assad accused Washington of using the "SDF card now" that other US-backed militant outfits have lost ground on the battlefield.
Assad also stressed that his government had two options in dealing with the SDF issue: first, negotiations and second using force against the militants.
"We don't have any other option. So, this is our land, it's our right, and it's our duty to liberate it, and the Americans should leave, somehow they're going to leave," he said.