Syria
US-Backed Terrorists Suffer Heavy Defeat in Clashes with Syrian Army in Southeastern Homs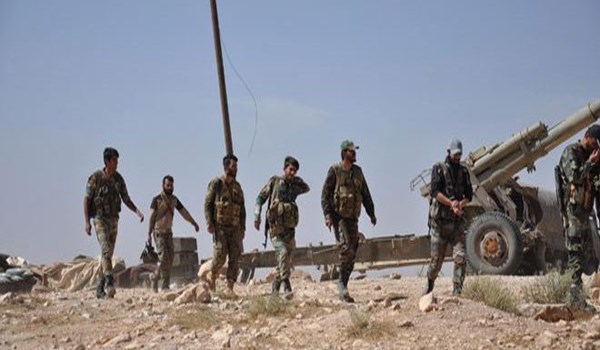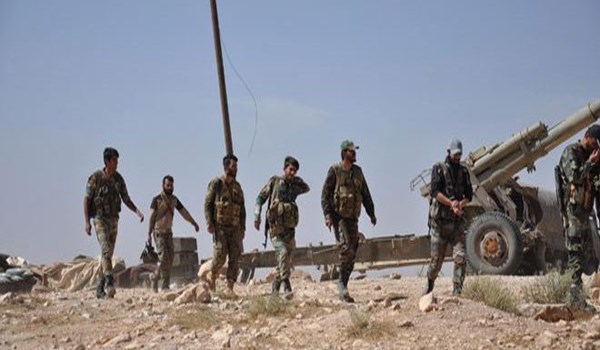 The Syrian Army troops repelled a heavy offensive by the US-backed terrorists in al-Tanf region on Sunday, inflicting major losses on them.
The army men engaged in fierce clashes with the US-backed Jeish al-Maghawir al-Thowra in the Eastern desert of Homs who had attacked the government forces' positions Southeast of al-Tanf region in Southeastern Homs, fending off their offensive.
A sum of 6 terrorists were killed and two military vehicles were destroyed in the failed attack.
The remaining pockets of the terrorists managed to retreat as they received air cover from the US fighter jets.
In the meantime, the Syrian Air Forces pounded ISIL's positions in Wadi Aweiraz and T2 Oil Pumping Station in the Eastern desert of Homs, imposing heavy casualties on the terrorists.
On Friday, fierce clashes erupted between the Syrian Army and Jeish al-Maghawir al-Thowra group just North of the al-Tanf region, controlled by the US Coalition.
Sources said that the army killed at least three members of the US-backed rebel group, while suffering no casualties of their own.
In the past, the US Coalition would respond to these clashes by bombing the Syrian military near the al-Tanf region; however, they have yet to launch any airstrikes as of yet.