Iran
North America
US bans disrupt medicine imports for victims of chemical attacks: Iran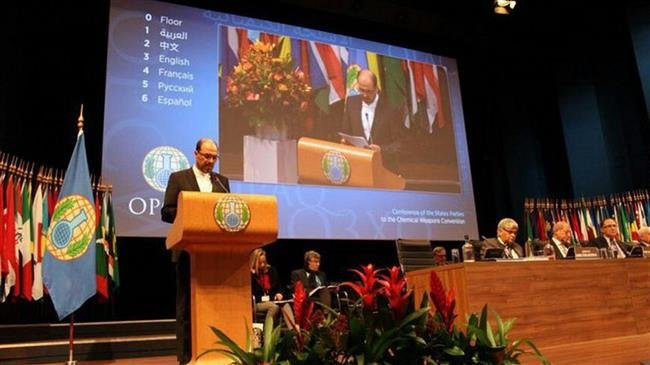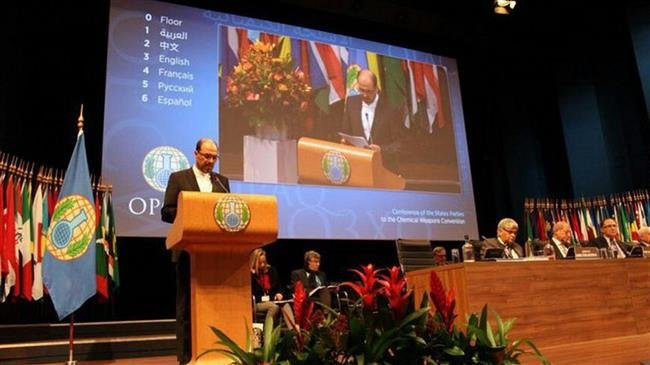 Tehran says the American economic sanctions against Iran could hamper imports of medicine meant for victims of chemical attacks, despite Washington's claims to the contrary.
Gholam-Hossein Dehqani, Iranian deputy foreign minister for legal and international affairs, made the remarks in an address to the Fourth Review Conference of the Chemical Weapons Convention (CWC) in The Hague on Wednesday.
He described Iran as the biggest victim of chemical weapons, denouncing the international community's inaction regarding the use of chemical arms against both Iraqi and Iranian people by the regime of ex-Iraqi dictator Saddam Hussein during the eight-year war imposed on the Islamic Republic in the 1980s.
The official also complained that the "deceptive behavior" of some signatories to the CWC has paved the way for terrorist groups to get their hands on chemical weapons and use them against defenseless people.
Iran is a country that has always adopted a clear stance against weapons of mass destruction, including chemical arms, and honored its obligations, Dehqani said.
However, he added, the US, as the only possessor of a chemical weapons stockpile, has so far refused to annihilate the arsenal under the delusional pretext of technical problems.
Contrary to the CWC's Article X, the US's "addiction" to unilateral sanctions is a stumbling block to the peaceful use of chemical materials and technology.
The US's banking restrictions against Iran could negatively affect medical services for victims of chemical weapons, and are in breach of Washington's commitments under international law and the CWC.