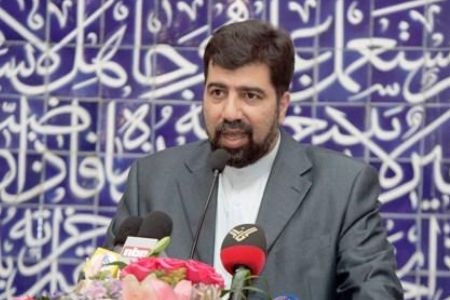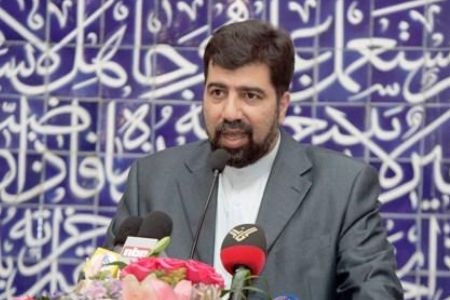 Iran's ambassador to Beirut says Washington's interferences resulted in the failure of Saudi Arabian and Syrian efforts to stabilize Lebanon.
The US did not want Lebanon to achieve peace and stability, and therefore tried to impede efforts made to establish security in Lebanon, Ghazanfar Roknabadi said on Wednesday.
"The US and Israel have always tried to disturb peace in the region," Roknabadi said.
Since efforts began to restore peace and stability in Lebanon, Washington and Tel Aviv tried to sabotage the plan and seem to have been successful, Mehr News Agency quoted him as saying.
The Iranian envoy blamed the US for the failure of Syrian and Saudi Arabian efforts and said, "The Americans make every effort in this regard to prevent the establishment of peace in the region."
"All Lebanese admit that US pressures have caused the process to come to a halt."
Lebanon has been in political turmoil since the establishment of the US-sponsored Special Tribunal for Lebanon (STL) to probe the February 2005 assassination of former Prime Minister Rafiq Hariri.
Hariri was killed along with more than 20 other people in a massive car bombing in Beirut on February 14, 2005.
The STL was established about two years later to investigate the incident.
It was reported last year that the STL would issue an indictment against some members of the Lebanese resistance movement of Hezbollah.
However, Hezbollah Secretary General Seyyed Hassan Nasrallah has strongly rejected the allegations, saying the plot is part of "a dangerous project that is targeting the resistance."
In November, the Lebanese daily As-Safir said that the United States was applying "intensive" pressure using the slogan, "No discussions before an indictment is issued."
Syria and Saudi Arabia entered "strenuous negotiations" aimed at preventing Lebanon from plunging into a political crisis on the back of such indictments.
On Wednesday, Leader of the Free Patriotic Movement Michel Aoun announced that Saudi Arabia and Syria had been unable to resolve the dispute, and quoted Syrian President Bashar al-Assad and Saudi King Abdullah as saying that the collaboration had drawn a blank.