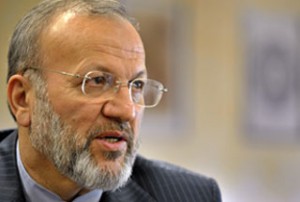 Iran's Foreign Minister Manouchehr Mottaki has said the US is behind the disappearance of the Iranian Umrah pilgrim, Shahram Amiri, in Saudi Arabia.
"We have found documents that prove US interference in the disappearance of the Iranian pilgrim Shahram Amiri in Saudi Arabia," Mottaki told reporters after a cabinet meeting on Wednesday.
The Iranian minister, however, pointed out that the Saudi government is responsible for its failure to fully protect the Iranian pilgrim.
"Iran's Foreign Ministry will follow the case," Mottaki concluded.
Amiri, a researcher at Tehran's Malek Ashtar University, went missing after he traveled to Saudi Arabia for the Umrah Hajj (a shortened version of the major hajj pilgrimage) on the June 4, 2009.
According to his wife, the missing Iranian pilgrim has not contacted his family except for a few phone calls he made at the beginning of his trip.
While Hajj is the pilgrimage to Mecca performed during a specified period of the year, Umrah is a similar pilgrimage that can be undertaken at any time of the year.