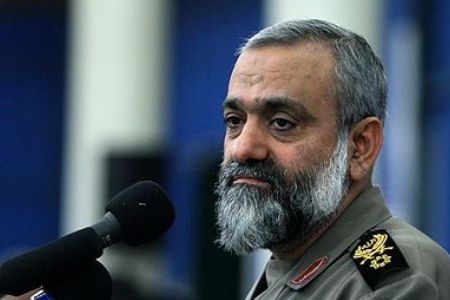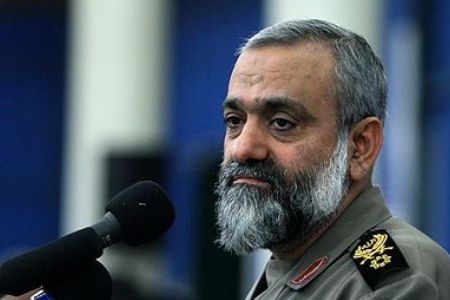 A senior Iranian commander says certain terrorist acts and the killing of defenseless people in Iran are the handiwork of Washington's lackeys.
"As long as the US maintains its presence in the region, we'll be witnessing such…terrorist acts and the killing of innocent people," Mohammad-Reza Naqdi was quoted by Fars News Agency as saying on Sunday.
He commemorated the first anniversary of a terror attack in southeastern Iran, which killed a group of military commanders as well as local tribal elders, and added that their martyrdom 'deepens bonds among people.'
It is easy for the United States, which has equipment, power and wealth to find a handful of mercenaries from among tens of millions of Iranians to carry out its operations, the commander added.
He further underlined that world nations see Iran at the forefront of the 'campaign against global hegemony,' adding that the country has made great efforts to foster solidarity in the Muslim world.
Naqdi touched upon the warm welcome extended to Iranian President Mahmoud Ahmadinejad by the Lebanese people and said other Muslim nations will also express the same feeling toward President Ahmadinejad.