US behind terrorist attack in Iran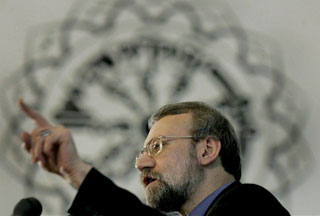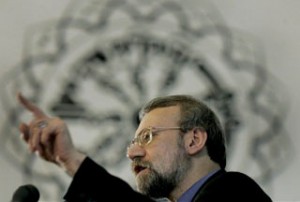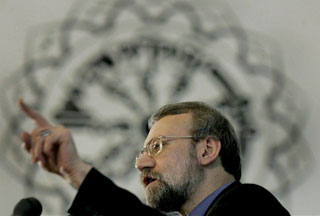 In the wake of a terrorist attack in southeastern Iran, Parliament Speaker Ali Larijani has accused the United States of helping terrorist carry out acts of violence in Iran.
"Reliable evidence shows the US played a role in the recent move," Larijani said referring to the recent bomb blast in Sistan-Baluchistan Province.
At least 41 people, including seven senior commanders of the Islamic Revolution Guards Corps (IRGC), were killed in the bombing on October 18 during a unity gathering of Shia and Sunni tribal leaders in the town of Pishin on the Iran-Pakistan border. The Jundallah terrorist group claimed responsibility for the deadly attack.
Larijani criticized Washington's policies on Iran and said the US acts against Iranian interests despite making offers to hold talks with the country.
"The Iranian nation should correctly recognize the US for what it is. The United States and Israel are the main culprits of these events and known enemies of the Iranian nation," added Larijani, who represents the city of Qom in Majlis.
Spearheaded by Abdulmalek Rigi, Jundallah terrorists have staged a tidal wave of bombings and terrorist attacks in Iran, one of which left at least 25 Iranians dead in early June.
Abdulhamid Rigi, the apprehended brother of the Jundallah point man, told Press TV in a recent interview that Abdulmalek had held several "confidential" meetings with FBI and CIA agents in Karachi and Islamabad.
He added that during one of the meetings, two female US agents had offered weapons, safe bases in Afghanistan and professional trainers and had attempted to recruit volunteers.