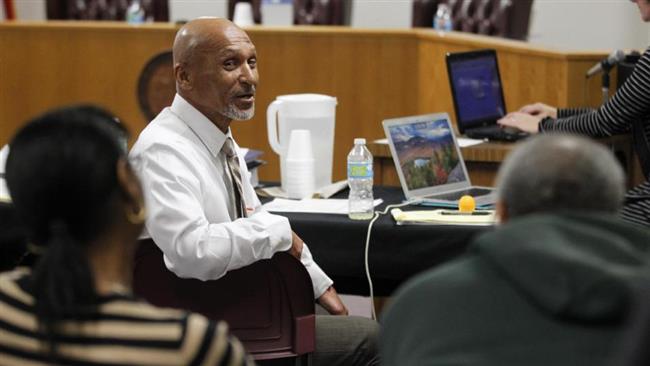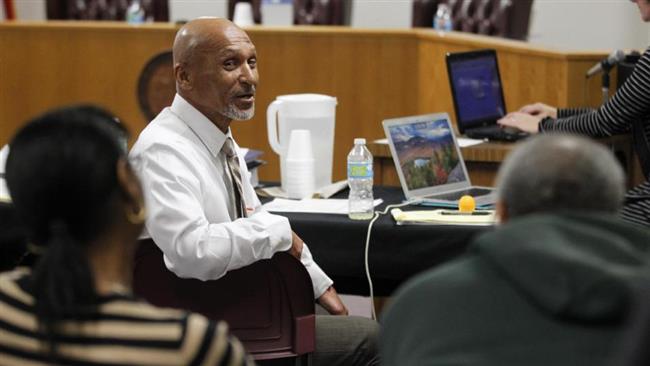 An African American man who spent nearly 40 years behind bars in the US state of North Carolina for two murders he didn't commit has been finally freed.
Joseph Sledge was wrongfully convicted in the 1976 stabbing deaths of a mother and her adult daughter. He is now 70-years old.
A special three-judge panel, who reviewed post-conviction DNA evidence from the victims, ruled on Friday Sledge had proven he was innocent of the killings. The panel ordered his release.
A witness who testified that Sledge had admitted to the murders recanted his testimony in 2013.
The victims, 74-year-old Josephine Davis and her 57-year-old daughter, Aileen, were stabbed to death in September 1976 inside their home in Elizabethtown, North Carolina. Aileen Davis had also been sexually assaulted
The day before the women's bodies were discovered, Sledge, who had been serving a four-year sentence for larceny, had escaped from White Lake Prison Camp.
Sledge was picked up by police and charged with two counts of first-degree murder in the deaths of the women.
From 1976 to 2003, Sledge had always maintained his innocence and filed many post-conviction pleas on various grounds all of which were denied without hearing.
At last, in 2003, his motion for new DNA testing was granted. However, testing began no sooner than 2008.
The North Carolina Innocence Inquiry Commission launched an investigation into the case.
In December last year, the commission found "sufficient evidence of factual innocence to merit judicial review."
After the court verdict on Friday, Sledge spoke to reporters outside the Columbus County jail
"When you're conscious of something you didn't do, you can live with yourself. It's between you and your maker," he said.
According to the American Civil Liberties Union (ACLU), the racial ratio of the victims of the death penalty in the US has been striking since the revival of the practice in 1976, with the penalty being disproportionately imposed on ethnic minorities.
Statistics released by the Texas Department of Criminal Justice show that, 11 of the 16 executed prisoners in the state of Texas, which is responsible for nearly 40 percent of all executions in the US since 1976, were African American or Hispanic in 2013.