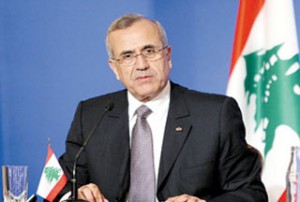 A Hezbollah-affiliated lawmaker says the United States would be responsible for any potential Israeli act of aggression against on Lebanon.
The United States is "placing itself in a position of complicity in the event of aggression [on Lebanon] and it will have to take responsibility," Hezbollah lawmaker Ali Fayyad was quoted by AFP as saying on Saturday.
His comments came after White House spokesman Robert Gibbs said on Wednesday that "we are obviously increasingly concerned about the sophisticated weaponry that is allegedly being transferred."
Also on Wednesday, State Department spokesman PJ Crowley said that "If [Scuds have been transferred into Lebanon], and we continue to analyze this issue … clearly it potentially puts Lebanon at significant risk," BBC reported.
The caution-laden comments were followed by Israeli President Shimon Peres' direct accusation that Damascus was supplying Hezbollah with the projectiles.
"With this position, (the Americans) are encouraging Israel to carry out an aggression against Lebanon that they are trying to endorse at the international level," Fayyad told AFP.
Such statements "exacerbate tension and directly threaten the stability of the region," the lawmaker said, accusing Washington of attempting "to cover up its failures as well as those of Israel" in the Middle East.
Israeli forces recently trespassed into the Lebanese border town of Abbassiyeh, adding to the tensions between the two sides.