Syria
US Blocking Syrian Refugees' Return to Army-Held Regions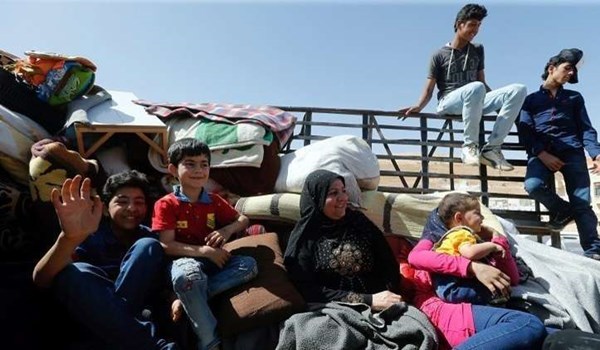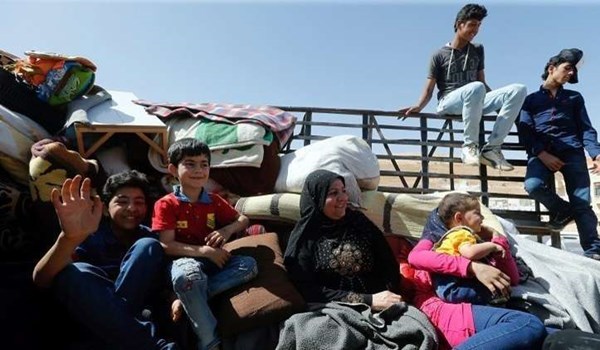 The US-led coalition forces stationed in Syria's al-Tanf region are preventing the refugees at al-Rukban camp from returning to the army-held areas, dissident-affiliated news websites said Wednesday.
The Arabic-language Smart News website affiliated to the militants quoted Spokesman of Ahmad al-Abdou terrorist group Saeed Saif as saying on Wednesday that the US forces detained a delegation of al-Rukban elderly people who wanted to negotiate with the Syrian army, near the al-Tanf military base at the Syria-Jordan borders.
He added that the delegation planned to hold talks with Damascus officials to pave the ground for the return of al-Rukban settlers to the army-liberated regions, warning that the conditions of the refugees at the camp are critical.
Saif underlined that the refugees testify that they have never seen any serious move against the terrorists by the US troops in al-Tanf region in the past 3 years.
He added that Washington is highly critical of any kind of talks between the refugees and the Syrian government and watches every move made by them.
The al-Rukban refugee camp is located in the Homs province some 11 miles (18 kilometers) South of the al-Tanf settlement and inside the US-controlled zone on the Syrian-Jordanian border.
Syrian refugees living in the al-Rukban camp at the Jordan-Syria border had also in December appealed to Russian and Syrian authorities for help due to the extremely difficult humanitarian situation caused by the actions of the US military, a well-informed source said.
The source was quoted by Sputnik as saying that the negotiations between the Russian and US military officials also addressed the proposal of the Syrian government to relocate refugees from al-Rukban to Damascus, Homs and Deir Ezzur provinces.
"They (the United States) have tried to shift the blame onto the Syrian government, which allegedly does not ensure the passage of humanitarian convoys to the borders of the 55-kilometer zone at al-Tanf. Afterward, the United States (said that it) is allegedly ready to escort the humanitarian aid to the camp, but it is unclear how they can do this if, according to their own words, 500 troops stationed at the base in al-Tanf lack power to control the situation in al-Rukban," the source explained.
He noted that thanks to Russia's initiative to assist in humanitarian convoys, the Syrian authorities had agreed to ensure the delivery of assistance to fellow Syrians in al-Rukban, but only in the event of cargo being fairly distributed.