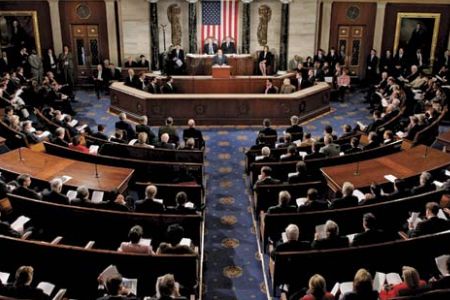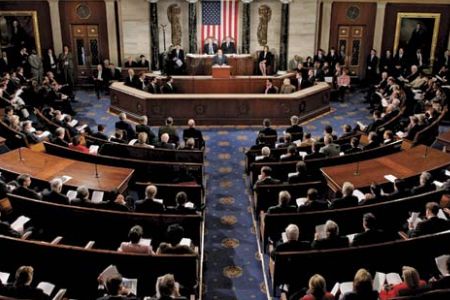 The US Congress has decided to block some 100 million dollars in aid to Lebanon's military over the August 3 border clash between Israeli and Lebanese forces.
Lebanese soldiers clashed with Israeli forces near the southern Lebanese village of Adissyeh last Tuesday when Israeli troops tried to cut down a tree on the Lebanese soil.
The border breach prompted an exchange of fire which killed three Lebanese soldiers and a Lebanese journalist and also left a senior Israeli officer dead.
The chairman of the House Foreign Affairs Committee, Rep. Howard Berman, said on Monday that he put a hold on USD 100 million in military aid to Lebanon's Armed Forces on August 2 — a day prior to the border incident — due to concerns of Hezbollah's possible influence on the army, Associated Press reported.
"The days of ignoring the LAF's (Lebanese Armed Forces') provocations against Israel and protection of Hezbollah in southern Lebanon are over," AFP quoted Rep. Eric Cantor.
The number two Republican in the House of Representatives known for his fierce pro-Israeli attitude, Cantor on Monday warned Lebanon of the consequences of backing the resistance movement against what he called "the forces of democracy, stability and moderation."
Cantor said the United States had provided roughly USD 720 million since 2006 in military aid to build up a Lebanese army to check on the growing power of Hezbollah.
But "for the past few years, the US and the international community looked the other way as the lines between Hezbollah and the Lebanese military and government became blurred," he warned.
"Congress must convey that message by blocking the roughly 100 million dollars in 2011 assistance to the LAF until we find out the details of last week's attack and can certify that the Lebanese army is not cooperating with Hezbollah," said Cantor.
Meanwhile, the US has also taken steps to boost Israeli capabilities as part of maintaining its qualitative military edge, part of which includes keeping Israel informed of arms sales to its opponents and giving Tel Aviv opportunities to register objections.