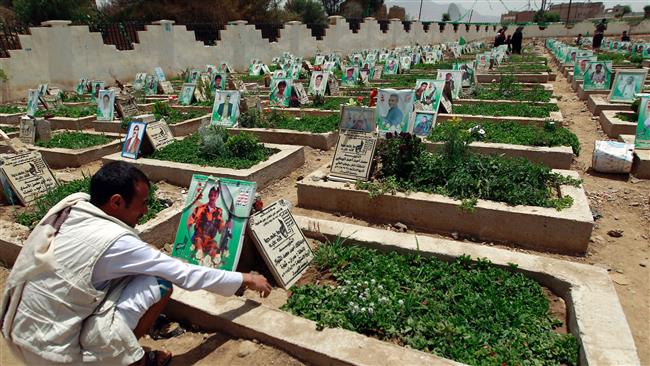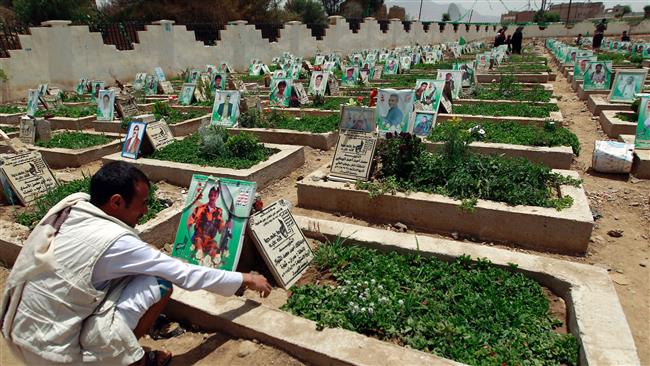 A high-ranking Human Rights Watch official has criticized the United States and Britain over their support for Saudi Arabia's deadly military campaign in Yemen through providing arms and munitions to Riyadh.
"It's relatively well known that the US and Britain are contributing to the war effort as the lead providers of the Saudi coalition's arsenal," said the executive director of the Human Rights Watch Middle East and North Africa division, Sarah Leah Whitson.
She added, "Saudi Arabia has been on a global arms shopping spree and is now the world's largest purchaser of weapons. The brutal reality is that some of these bombs have landed on innocent Yemeni men, women and children."
"What remains unknown is the exact nature of the US and British military role in the Saudi campaign. The US Defense Department has vaguely stated that it is providing 'targeting assistance' which as a matter of law means it is liable for unlawful strikes in which it takes part," Whitson further stated.
The top rights official went on to say that Britain "has said it is providing 'military training in compliance with the laws of war' with estimates ranging widely from six to 150 trainers."
"But what exactly are these people doing? If they are assisting with the targeting, this could make them a party to the conflict," she said.
She further noted that many human rights groups have called for an arms embargo on Saudi Arabia.
Whitson stated that UN Human Rights Council member states sought to conduct an independent investigation into violations of the laws of war in Yemen, but Saudi Arabia, the US, and Britain torpedoed the move and instead backed a domestic probe in Yemen by officials from the government of fugitive former president, Abd Rabbuh Mansur Hadi.
The senior Human Rights Watch official said it is undeniable that Saudi Arabia is violating the laws of war in Yemen by carrying out attacks with no apparent military target and using banned weapons such as cluster bombs.
The United Nations Children's Fund (UNICEF) said in a report on Tuesday that a year of Saudi war on Yemen has left 934 Yemeni kids dead and 1,356 injured, with an average of six children suffering casualties every day.
The world body described the figure as "only the tip of the iceberg" and said the Yemeni children are grappling with severe malnutrition, while millions of them do not have access to health care and clean water.
Saudi Arabia launched the deadly attacks on Yemen over a year ago in an attempt to bring Hadi back to power. Nearly 9,400 Yemenis, including 4,000 women and children, have lost their lives since late March last year.