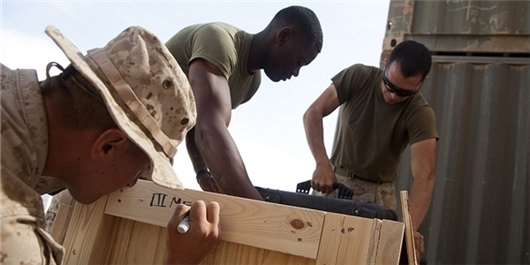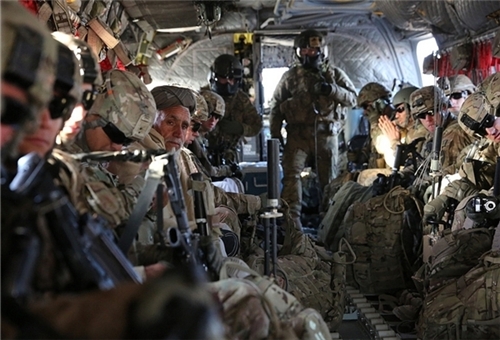 Images recently taken by FNA bureau in Afghanistan disclosed that the US and British forces have stealthily returned to the Southern Helmand province after pulling out from the region three years ago.
The images taken by FNA reporter in Helmand province show that the US marines have redeployed in the Southern parts of Afghanistan in a clandestine move and without coordination with or even knowledge of the Afghan authorities.
The pictures show that the US marines have already transferred a large number of weapons and ammunition to Malavan military camp in Sangin district.
Security sources who asked for anonymity told FNA that the number of US forces in Helmand province is not clear, adding that they have redeployed in Sangin and Garashk regions of the province.
Three years ago the British forces who controlled Helmand province after the 2001 US-led war on Afghanistan left the region and ceded security control and authority to the Afghan forces.
The US and British forces' return to Helmand takes place as Afghanistan is nearing presidential elections and President Hamid Karzai has been seeking to distant himself from the occupying NATO forces despite his endorsement of a strategic security pact with the US this year.
Civilian casualties from US airstrikes have often provoked a furious reaction from Afghan people and President Karzai.
With the US-led NATO force due to withdraw its 100,000 combat troops by the end of next year, the Afghan police and army are supposed to be increasingly taking responsibility for thwarting the insurgency that erupted after the Taliban were ousted in 2001.