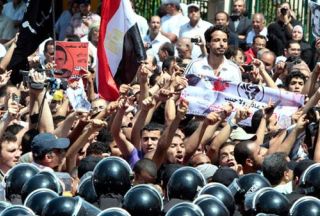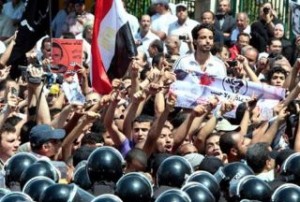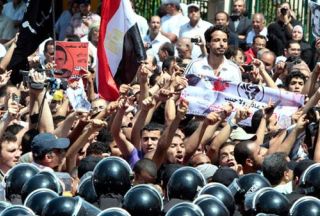 The United States has called on its citizens to leave Egypt amid the rise of protests against the 30-year rule of Egyptian President Hosni Mubarak.
The US Embassy in Egypt issued a statement on Sunday, calling on all its citizens to leave the North African country as soon as possible, Reuters reported on Sunday.
"The US Embassy in Cairo informs US citizens in Egypt who wish to depart that the Department of State is making arrangements to provide transportation to safe haven locations in Europe," the statement said.
It added that the US Embassy will update Americans about departure assistance as soon as possible.
"Flights to evacuation points will begin departing Egypt on Monday, January 31," it said, describing the evacuation as voluntary.
The travel warning said US citizens should avoid travelling to Egypt because of unrest, violence, and ongoing demonstrations against Mubarak's government.
Turkey was also sending two Turkish Airlines planes to Egypt on Sunday to evacuate its citizens.
Earlier on Saturday, thousands of prisoners escaped another jail in north of the Egyptian capital, Cairo.
Meanwhile, looters broke into Cairo's famous Egyptian Museum. Many shops have also been ransacked and residential buildings attacked.