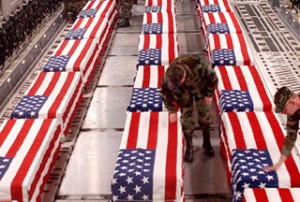 The number of US troops killed in Afghanistan has roughly doubled in the first quarter of 2010 compared with the same period last year.
According to Pentagon figures, some 77 American service members have been killed so far in 2010, the Associated Press reported on Saturday.
This is while, the figure stood at 41 in the same period a year ago.
US officials have warned that casualties are likely to rise even further. "We must steel ourselves, no matter how successful we are on any given day, for harder days yet to come," Admiral Mike Mullen, the chairman of the Joint Chiefs of Staff, said a month ago.
A rise in the number of the wounded also shows the Taliban remain a formidable opponent.
According to the data, the Americans are facing an increase of almost 350 percent in the wounded soldiers.
The number of American troops in Afghanistan rose from 32,000 at the beginning of last year to 68,000 at the end of the year, an increase of more than 110 percent.