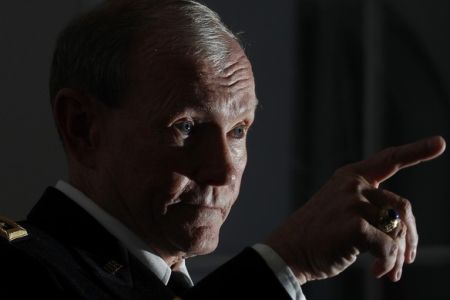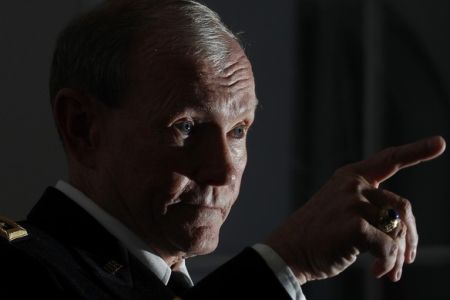 Chairman of the US Joint Chiefs of Staff General Martin Dempsey says the European Union faces potential breakup and civil unrest.

"The eurozone is at great risk," the top US officer told reporters on Friday, expressing doubt about the practicality of the measures taken by European leaders.
Dempsey said it was not clear if the measures would be able to glue the European bloc together.
"We are extraordinarily concerned by the health and viability of the euro because in some ways we're exposed literally to contracts but also because of the potential of civil unrest and breakup of the union that has been forged over there," he pointed out.
The US general made the comments after EU leaders convened on Thursday and Friday to push tighter budget enforcement.
The marathon talks ended with 26 of the union's 27 member states expressing willingness to join a "new fiscal compact" to resolve the deepening eurozone economic crisis.
But France and Germany failed in their joint attempt to reach a consensus to secure new budget rules in a new EU treaty, when non-euro member Britain refused to join the move.
Following the EU summit on Friday, German Chancellor Angela Merkel expressed regret for Britain's split, but insisted that the EU leaders were determined to push ahead with the new treaty and use the economic crisis as a fresh start.
The International Monetary Fund (IMF) had earlier warned that France and Germany's push for tough budgetary standards in the eurozone were not sufficient.
"It's particularly appropriate that the European leaders and in particular [French] President Nicolas Sarkozy and [German] Chancellor Angela Merkel have decided that things have to really move, " IMF chief Christine Lagarde stated.
The new treaty would aim to check the uncontrollable spending and borrowing that led to the debt crisis in the realm of the common currency. The namely Euro Security Mechanism will automatically penalize overspending governments.
"It's not in itself sufficient and a lot more will be needed for the overall situation to be properly addressed and for confidence to return, to not only markets, but to investors, to consumers, to those (companies) that have to set out their strategies for the next two, three or four years," Lagarde explained.