North America
Iraq
Middle East
World News
US Choppers Recorded Transferring Daesh Terrorists Across Iraq: PMU Leader
A leader of the Iraqi anti-terror Popular Mobilization Units (PMU), revealed that US military helicopters were recorded with thermal cameras, transferring Daesh terrorists to various areas across the country.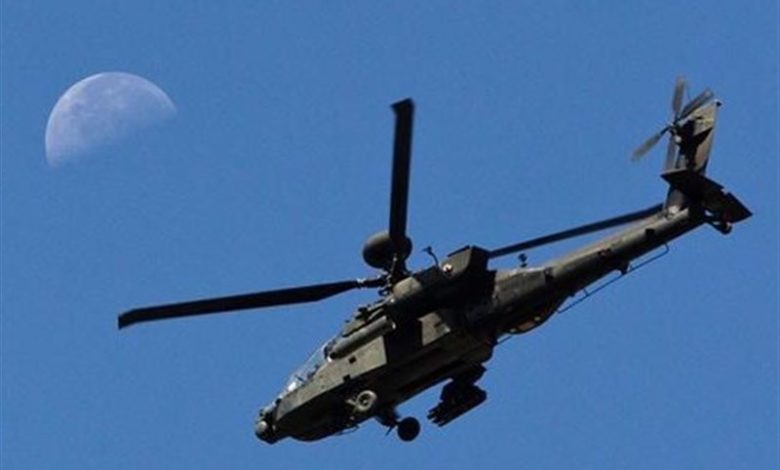 "The United States is not serious about withdrawing its troops from Iraq. The presence of US forces shows that previous statements made by Iraqi authorities and their American counterparts are false and misleading," Qassem al-Kuraiti told Arabic-language al-Ahad television network in an exclusive interview on Saturday.
He added, "Thermal cameras in Salahuddin have captured how Daesh elements are being transferred across Iraq by US choppers."
Kuraiti touched on Foreign Minister Fuad Hussein's recent statements about the need for US forces in Iraq, noting that it is up to the Iraqi nation to decide whether American troops should stay or be expelled.
"Iraq does not need the presence of foreign forces on its soil. Security forces and Hashd al-Sha'abi fighters are able to protect the country," the PMU leader emphasized.
American daily newspaper The New York Times reported on Saturday that the US military presence in Iraq is not "expected to change" despite Baghdad's insistence on pulling out all American troops from the country.
The report said the Pentagon has no intention of pulling out any of the 2,500 US troops stationed in Iraq and aims to simply rename on paper the combat role given to the soldiers to logistics specialists, advisers, trainers and the likes.
Iraq's Prime Minister Mustafa al-Kadhimi has headed to Washington and is scheduled to hold talks with US President Joe Biden on Monday to discuss "the strategic partnership between the United States and Iraq".
He had told Iraqi media that his visit to Washington would "put an end to the presence of combat forces" in Iraq.
Last month, The Wall Street Journal daily newspaper, citing a senior Pentagon official as saying, reported that the United States planned to maintain its military presence in the Middle East region.
"We still maintain tens of thousands of forces in the region, we still have forces in Iraq and Syria, those forces aren't leaving. We still have our bases in the countries of our Persian Gulf partners, they aren't shutting down, there is still substantial presence, substantial posture in the region," the official said.
Anti-US sentiment has been growing in Iraq since last year's assassination of Abu Mahdi al-Muhandis, the deputy head of the Popular Mobilization Units, along with the region's legendary anti-terror commander General Qassem Soleimani in Baghdad.
They were targeted along with their companions on January 3, 2020 in a terror drone strike authorized by former US president Donald Trump near Baghdad International Airport.
Two days after the attack, Iraqi lawmakers approved a bill that requires the government to end the presence of all foreign military forces led by the US.