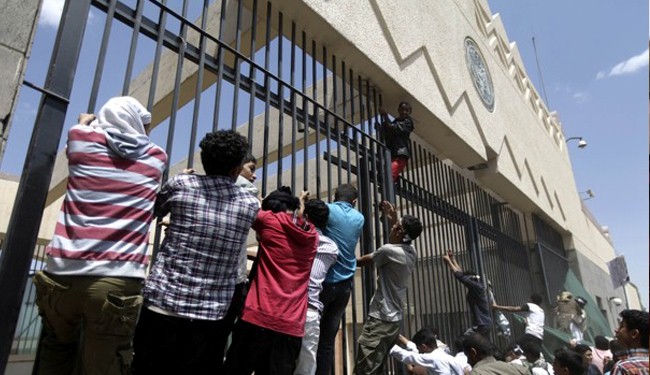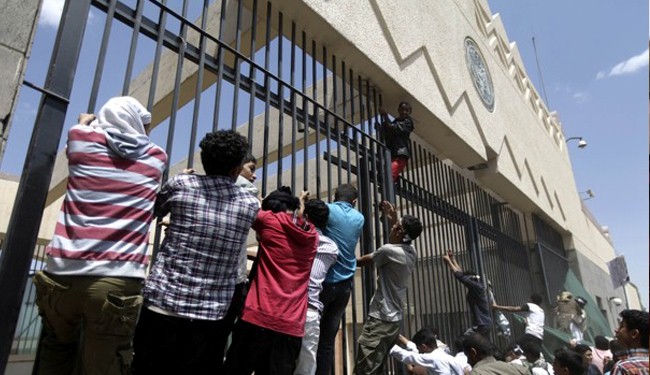 The US State Department says it has closed its embassy to the public in Yemen due to recent attacks against Western interests. There was no specific threat cited Wednesday against the U.S. Embassy in the capital of Sanaa, and a U.S. official said no American personnel have been evacuated.
The closure was expected to be temporary and only affects services to the public, including visa processing.
The U.S. official spoke on condition of anonymity because he was not authorized to discuss the situation by name.
A large blast and heavy gunfire hit an area near the US Embassy in the Yemeni capital Sana'a in October 2013.
The US and several Western countries closed their embassies in Yemen in August after Washington warned of an al-Qaeda attack.
Yemenis have repeatedly staged demonstrations and accused Washington of interfering in the internal affairs of their country.
Dozens of civilians have also lost their lives in the US assassination drone strikes in Yemen.
On October 22, in a 102-page report, Human Rights Watch (HRW) shed light on six of the US killer drone attacks in the Arabian Peninsula since 2009. The report was based on interviews with over 90 people, including witnesses and the families of the victims.