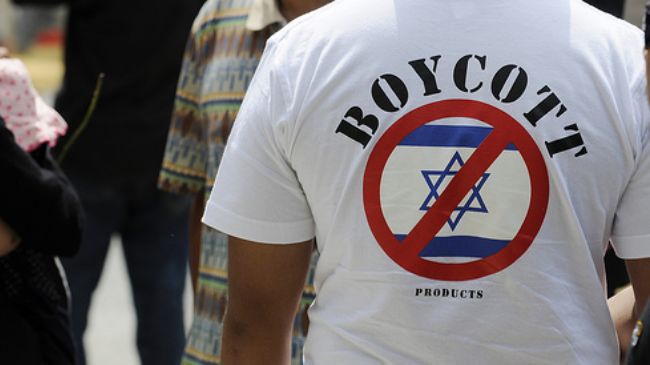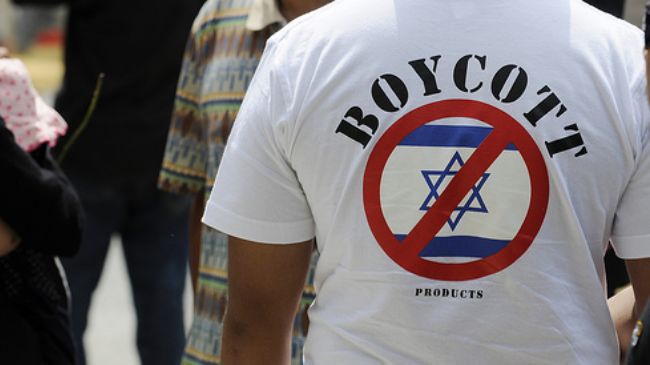 A US college has joined the international campaign of boycotting Israeli products to protest against Tel Aviv's policy of illegal land seizure and destruction on Palestinian lands.
The Flaming Eggplant, a student-run cafe at the Olympia Evergreen State College in Washington, has announced that students have voted for the boycott of Israeli products from illegal Jewish settlements on occupied Palestinian lands to end the complicity of their college in the Zionist Israeli violation of Palestinian rights, according to Olympiabds.org.
The students say purchasing Zionist Israeli goods is in conflict with their mission which "supports political participation and direct action to create a just and egalitarian society."
"We are proud to join this non-violent movement to pressure Israel until it ends its human rights violations against Palestinians," they said in a statement.
The Flaming Eggplant is the most recent business to join the growing international Boycott, Divestment and Sanctions (BDS) movement against Israeli products from Jewish settlements.
The US, UK, and Belgium university students have also called for the academic boycott of Israel over Tel Aviv's mistreatment of Palestinian prisoners, expanding the illegal Jewish settlements on occupied lands, and terrorizing Gaza.