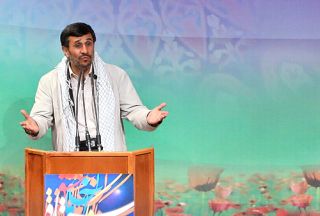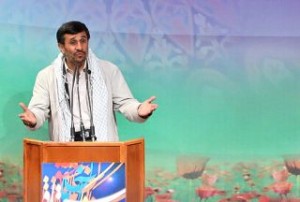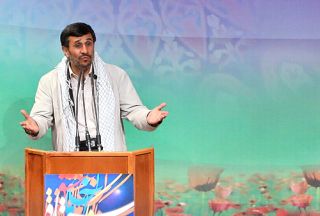 Iranian President Mahmoud Ahmadinejad says if US politicians allowed the American nation free access to government conduct, US citizens would rise against their outrageous policies.
President Ahmadinejad, who is touring Iran's western province of Chaharmahal and Bakhtiari with his cabinet and staff, criticized US policies on the global stage on Wednesday and warned officials in Washington about an imminent 'just' world order.
"If the US offered its citizens the right to freedom of information on world affairs, so that the American people could be fully informed of their leaders' support for Israeli atrocities as well as the crimes they have committed in Iraq and Afghanistan, the people would take effective measure against their statesmen," the Iranian president said.
He went on to emphasize that the US pursues an authoritarian foreign policy, noting that it only seeks to " squander" the entire world but is encounters Iran's opposition everywhere it goes.
President Ahmadinejad also censured official Washington for spearheading efforts to force the passage of the recent UN Security Council (UNSC) sanctions resolution against Iran.
"US politicians think they can isolate Iran with one resolution," the president scorned. He then challenged US official to travel to any part of the world along with an Iranian official so that they can factually see which country is indeed isolated, Iran or the US.
The remarks came as the United States moved firmly away from the Obama administration's pledges of diplomatic engagement with Iran while pushing through a new round of UNSC sanctions against Tehran.
As a result, the 15-member UN Security Council voted in favor of a fourth round of sanctions against Iran on June 9 under the pretext that Tehran sought nuclear weapons, despite repeated assurances from the International Atomic Energy Agency on non-diversion of Iran's nuclear materials.