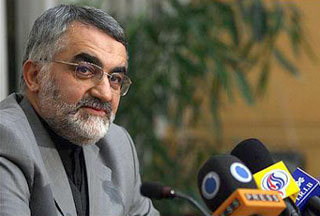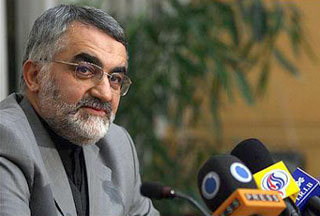 A senior Iranian lawmaker says the US Congress has informed the Swiss envoy to Tehran that it is ready to hold negotiations with Iran.
Head of the Majlis National Security and Foreign Policy Commission Alaeddin Boroujerdi made the remarks after a Sunday meeting with Ambassador Livia Leu Agosti, whose embassy represents US interests in Iran.
The Lawmaker went on to dismiss the call by the US House Committee for Foreign Affairs, expressing doubts that "US-Iran relations had undergone any new changes."
"I told the Swiss ambassador that… [when] the US is aiding terrorists and caused the Zahedan incident and imposed unilateral sanctions beyond [the UN Security Council] Resolution, how can it expect [us] to negotiate?" Boroujerdi told Mehr News Agency.
He went on to stress that the US must change its Iran approach, because 'they will only see change, after changing their own approaches first.'
Several Iranian officials have accused Washington of having a role in last the July 15th terrorist attack in the southeastern city of Zahedan in Sistan-Baluchestan Province, which claimed at least 27 lives and wounded more than 100 others.
The US and Iran severed ties following the 1979 Islamic Revolution and after students took over of the American Embassy in Tehran.