North America
US coronavirus cases pass 2 million as experts warn of more deaths
US coronavirus caseload has surpassed two million on Wednesday amid dire prediction over the virus death toll in the country.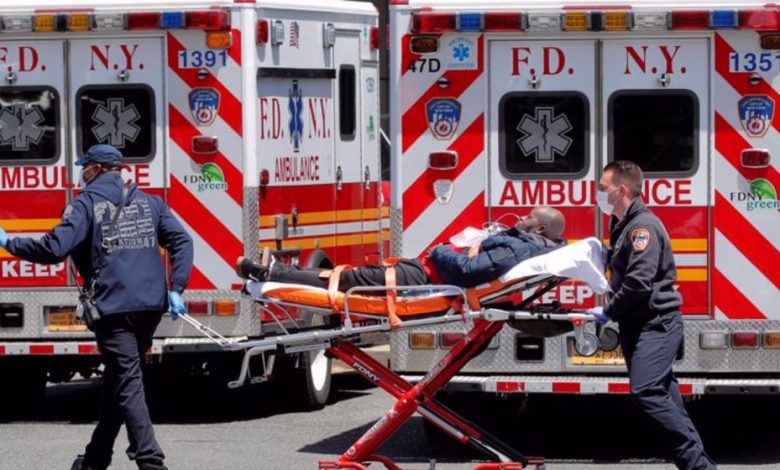 Health officials said new infections are likely a result of more people moving about and resuming some business and pleasure activities as all 50 states reopen.
A Reuters tally showed 2,003,038 people were infected in the US as of Wednesday night, with new infections rising slightly after five weeks of declines.
Nationwide anti-racism protests with no social distancing after the death of African-American George Floyd at the hands of a white Minneapolis police officer on May 25 could lead to another spike in cases.
The coronavirus (COVID-19) pandemic hit American minority communities especially hard, US reports said.
Part of the increase is due to more testing, which hit a record high on June 5 of 545,690 tests in a single day but has since fallen, according to https://covidtracking.com.
Total US coronavirus-related deaths have surpassed 112,000, the most in the world.
The first US coronavirus cases were reported in the state of Washington in late January, and the nation recorded 1 million cases by April 28. So far in June, there have been an average of 21,000 new cases a day compared with an average of 30,000 a day in April and 23,000 a day in May, according to a Reuters tally.
Last month, US studies showed that thousands of lives could have been saved if the country had implemented lockdowns and social distancing measures just two weeks earlier to slow the spread of the coronavirus.
In March, President Donald Trump had resisted canceling campaign rallies or telling people to stay home or avoid crowds. The risk of the virus to most Americans was very low, he said.
The new Reuters tallycams as US health experts had warned about the possibility of a new wave of coronavirus deaths and infections as more US states began to open months before November presidential election.
The US coronavirus crisis has exposed the country's massive racial and socioeconomic inequalities, with the United Nations saying the pandemic's disproportionate impact on ethnic minorities and protests triggered by George Floyd's death have laid bare "endemic inequalities" in the United States.
Michelle Bachelet, the UN High Commissioner for Human Rights, warned that the covid-19 crisis has had a worse impact on racial and ethnic minorities in the United States and a range of other countries.
"This virus is exposing endemic inequalities that have too long been ignored," she said in a statement last week.
US coronavirus death toll could reach 200,000 in September
A leading expert said the United States may see 200,000 deaths because of the coronavirus at some point in September as government relaxes restrictions.
Ashish Jha, the head of Harvard's Global Health Institute, said without drastic action, the number of US deaths would march on.
"Even if we don't have increasing cases, even if we keep things flat, it's reasonable to expect that we're going to hit 200,000 deaths sometime during the month of September," Jha said. "And that's just through September. The pandemic won't be over in September," she told CNN on Wednesday.
Jha said the United States was the only major country to reopen without getting its case growth to a controlled level – a rate of people testing positive for the coronavirus remaining at 5% or lower for at least 14 days.
Several US states have seen coronavirus cases jump in recent days amid warnings that authorities are loosening restrictions too early.
New Mexico, Utah and Arizona each saw its number of cases rise by 40% for the week ended Sunday. Florida and Arkansas are other hot spots.