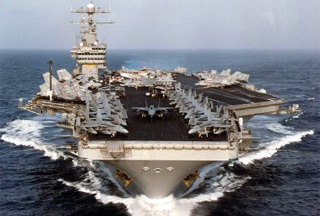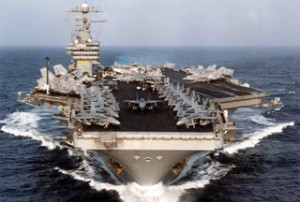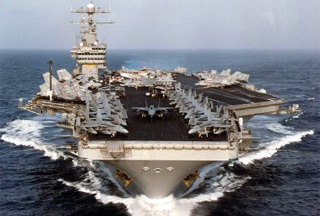 The US has deployed a new expeditionary force in the Persian Gulf — the first time a permanent self-sustaining US naval force has been set up in the region.
The newly established Expeditionary Strike Group (ESG) 5 will serve in the area of responsibility of the US Navy 5th Fleet Combined Task Force (CTF) 51 in Manama, Bahrain.
The group, which is responsible for all amphibious forces deployed to the region, supervises naval operations by the US and its allies in Iraqi territorial waters, the Persian Gulf, the Red Sea and the Indian Ocean.
It is mainly responsible for the US naval operations in connection with the war in Iraq and Afghanistan as well as counter-piracy and counter-terrorism operations.
The ESG 5 comprises of 45 vessels and three amphibious vehicles. It is capable of transferring almost 3,500 marines trained to conduct maritime humanitarian aid and military operations.
Introduced by the US military in the 1990s, ESGs allow US naval fleets to provide highly movable and self-sustaining forces for missions in various parts of the globe.