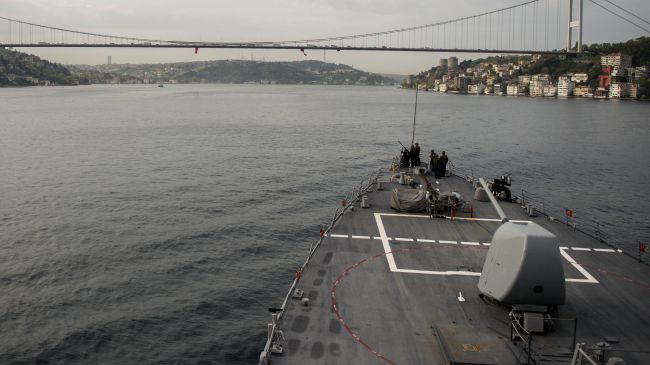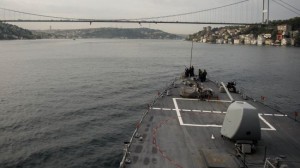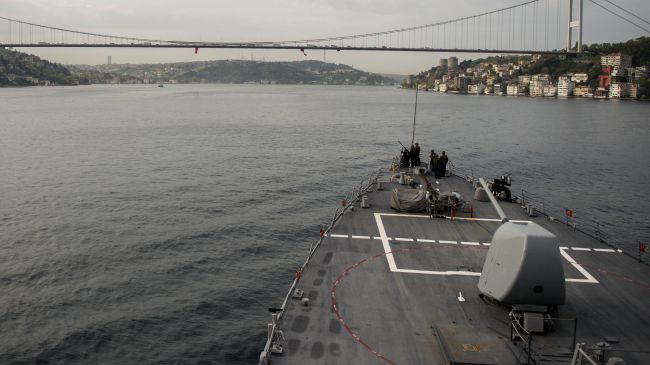 A US guided-missile destroyer has left the Black Sea after "serving as a cornerstone of NATO's military strength," the US Navy has reported.
The USS Donald Cook, which is a multi-mission ballistic missile-capable destroyer, departed the Black Sea on April 24 after it conducted military exercises with the Romanian navy and another US warship, USS Taylor, which will stay in the region amid mounting tensions between Russia and the US over the crisis in Ukraine.
"We were able to conduct a variety of exercises with not only our Romanian partners, but also with USS Taylor, who will be operating in the area," said Cmdr. Scott Jones, commanding officer of Donald Cook. "These exercises were invaluable to us, as well as our Romanian partners."
The US Navy also described Donald Cook's presence in the Black Sea as an example of Washington and its allies' "capability to provide the right presence, in the right place, at the right time."
Meanwhile, the United States has boosted its military presence in the Baltic states. On Wednesday, some 150 US Army troops arrived in Poland, the first of a contingent of 600 US forces being sent to the region.
 
On Friday, another 150 American troops arrived in Latvia and on Saturday a company of 150 US troops arrived in Lithuania. The last company of US troops is expected to arrive in Estonia early next week.
On the other side, Russia has begun extensive military drills near its border with Ukraine in reaction to Ukrainian authorities' "order to use force against civilians" in the east of the country and "war games by NATO in Poland and the Baltic states."