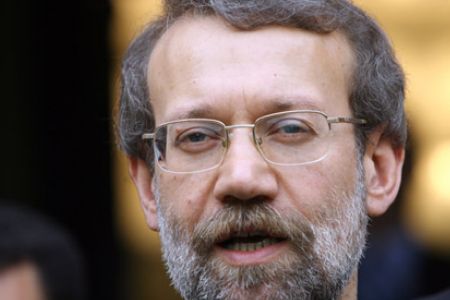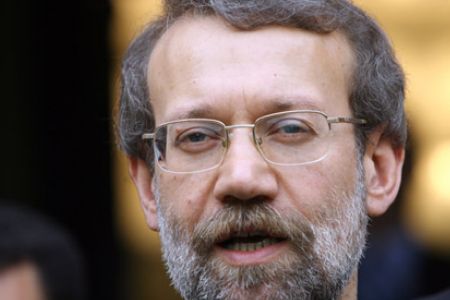 Iran's parliament speaker says the United States and other powers are no longer in control of the Middle East, and regional states shape their own destinies.
"The people of Gaza and Palestine will never sit back and the US and Israel are gradually getting weaker in the region," said Ali Larijani in a meeting with Hamas Political Bureau Chief Khaled Meshaal in Damascus, the Syrian capital.
"It is not only in [occupied] Palestine that they are losing power, they even couldn't get anywhere in Iraq despite their efforts to delay and sabotage the formation of the government as Iraqi leaders eventually managed to reach a consensus," Larijani added.
"In Afghanistan, too, the US and NATO are breathless, and it is crystal clear that the US and world powers do not determine the destiny of the region any more," Larijani said.
Referring to recent inconclusive talks between Israeli and Palestinian officials, Meshaal, for his part, said the Israeli Prime Minister Benjamin Netanyahu's non-compliance with law and agreements revealed his true nature.
"Obama's weakness has been disclosed; therefore, a good chance has been given to the resistance because every one believes that the only way [for Palestinians] is resistance," Meshaal noted.
The Hamas leader described Gaza as a big prison where Gazans are pressured to give up resistance while the resistance is getting stronger and more popular among the people.
The Iranian parliament speaker is in Syria to take part in the 5th Plenary Session of the Asian Parliamentary Assembly.
In September, Iranian President Mahmoud Ahmadinejad visited Damascus, where he discussed regional and international developments with his Syrian counterpart Bashar al-Assad.