North America
US drone fleet stretched to 'breaking point': Report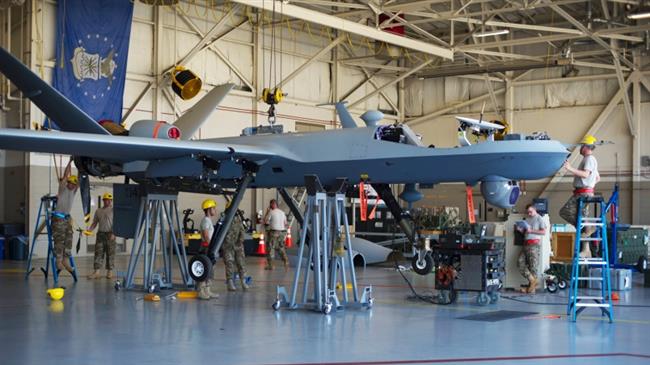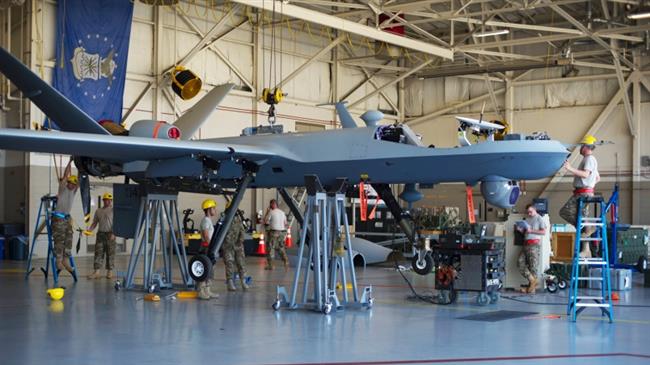 The US Air Force is facing a critical shortage of drone pilots, threatening the "readiness and combat capability" of America's fleet of unmanned aircraft, according to an internal report.
The internal memo, obtained by the Daily Beast, reveals that the Air Force does not have the manpower to operate its Predator and Reaper drones.
The Air Force's fleet of drones is stretched to the "breaking point," senior military officials told The Daily Beast.
The shortage is so severe that Air Combat Command (ACC), which trains and equips the Air Force's combat forces, is failing to meet the Pentagon's ever-growing demands for more drone flights.
The US military campaign against ISIL militants in Iraq and Syria has led to a rise in the Pentagon's demands for unmanned missions.
Remotely piloted aircraft also play a vital role in surveillance and strikes against militants in Africa, Afghanistan and elsewhere.
In addition to a higher demand, the situation is confounded by increased resignations of operators to work the drone fleet.
The head of Air Combat Command warned Air Chief of Staff Gen. Mark Welsh of a "perfect storm" of a higher demand for strikes and "accession reductions" that "damage the readiness and combat capability" of America's drone fleet for years to come.
"I am extremely concerned," Gen. Herbert Carlisle said.
As a result, the Air Combat Command is resisting the Pentagon's proposal for an increase in combat air patrols to 65 from the current 62, he said.