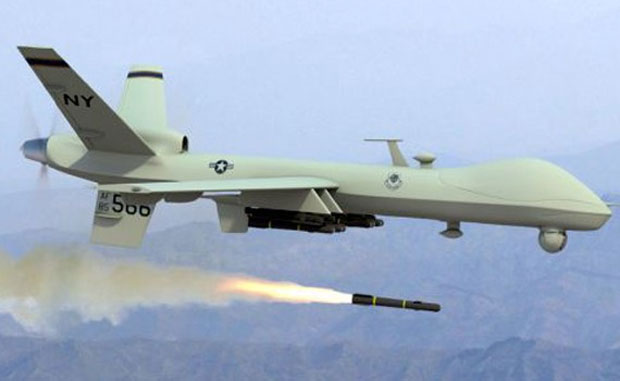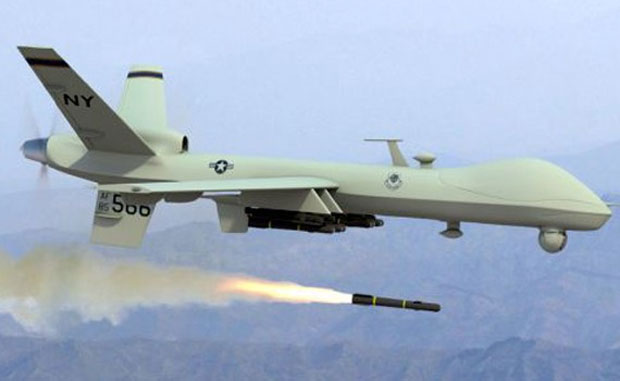 At least three people have been killed in an airstrike carried out by a US terror drone in Yemen's eastern province of Hadhramaut.
According to tribal sources on Tuesday, the unmanned aircraft targeted a pickup truck carrying the three victims in the province's Ghail Bawazeer area, situated some 45 kilometers (30 miles), from the provincial capital Mukalla.
Earlier this month, five people were killed in a similar strike in the town of al-Mahfad in the southern province of Abyan.
The United States has launched numerous drone attacks in Yemen that have killed many innocent civilians over the past few years.
Washington claims that its airstrikes target militants, but local sources say civilians have been the main victims of the non-UN-sanctioned airstrikes.
The US has come under fire for increasing its drone attacks in the Arab country.
Yemenis have held many demonstrations to condemn the United States' violations of their national sovereignty.
Last month, legal action charity, Reprieve, said US assassination drone strikes in Yemen are illegal under international law and they are driving people into the arms of al-Qaeda.
The UK-based charity, which also has organizations in the United States, Australia and the Netherlands, organized an event in the Yemeni capital Sana'a on October 8 to highlight the effects of the US drone policy.
Reprieve legal director Kat Craig censured the administration of US President Barack Obama for continuing the illegitimate terror drone program, saying it is fuelling extremism and terrorism in the country.
"We are finding from the evidence what we are gathering that many civilians have been killed and that the strikes are counter-productive. They drive people into the arms of al-Qaeda. So we hope to use this evidence through the courts through parliament and through media in the West to tell the story of (the sufferings of) the Yemeni people," Craig said in an interview with Press TV.
"And through law and through political pressure we hope that in due course the drone strikes would end," she added.