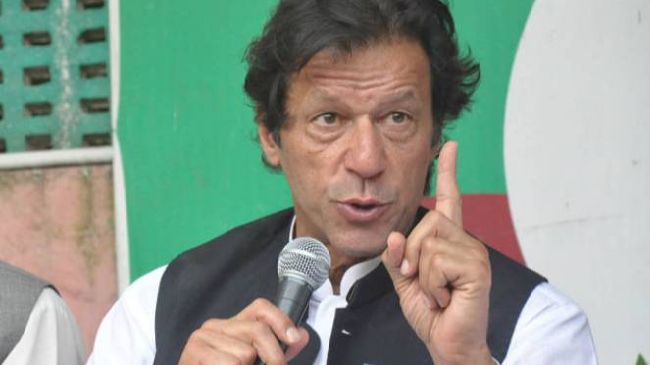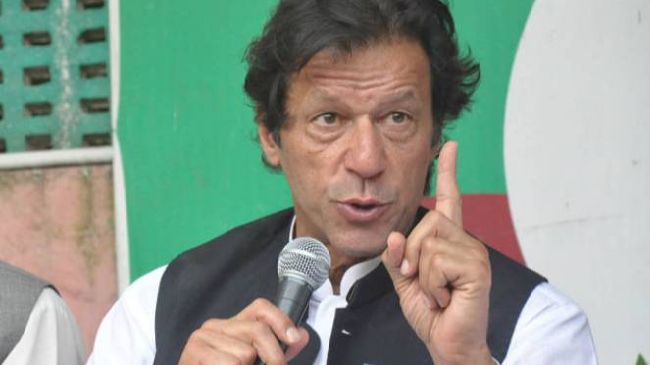 Pakistani politician Imran Khan has accused the United States of sabotaging peace efforts with the Pakistani Taliban by killing its chief Hakimullah Mehsud in a drone strike last Friday.
"Absolutely deliberate – this was a deliberate targeting of the peace process," Khan said in an interview with the state-run BBC, adding, "The US clearly knew what was going on and everyone in Pakistan knew what was going on."
Khan also threatened to blockade supply routes to NATO forces in Afghanistan if Washington does not end terror drone campaign this month.
"The people of Pakistan want peace so we will do whatever is in our hands – which is to block the supply to put pressure on the US to stop this madness because all it's doing is fanning fanaticism."
The remarks come a day after lawmakers belonging to Khan's Tehreek-e-Insaf (Movement for Justice) Party in Pakistan's northwestern Khyber Pakhtunkhwa Province passed a resolution threatening to block NATO supply routes by Nov. 20 unless the United States stops its drone strikes.
Pakistan says the US assassination drone strike that eliminated Taliban chief was a conspiracy to sabotage peace talks with the Tehrik-i-Taliban Pakistan (TTP), and now Islamabad will review its ties with Washington.
The Pakistani government also closed the border crossings used to transfer supplies to the US-led foreign forces in neighboring Afghanistan in late 2011, after 24 Pakistani soldiers were killed in a US airstrike in the border region.
Pakistani Prime Minister Nawaz Sharif has recently blasted the US assassination drone strikes in his country, describing them as a violation of international law and the UN Charter.
Islamabad has repeatedly condemned the attacks, saying they violate Pakistan's sovereignty.
US President Barack Obama recently defended the use of the controversial drones as "self-defense."
The aerial attacks, initiated by former US president, George W. Bush, have been escalated under President Barack Obama.
The United Nations and several human rights organizations have already identified the US as the world's number one user of "targeted killings," largely due to its drone attacks in Pakistan and Afghanistan.