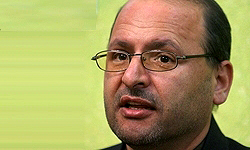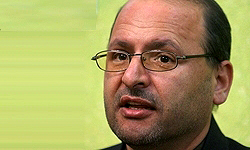 A senior Iranian lawmaker lauded the country's Armed Forces for their vigilance and ability in discovering and repelling enemy aggressions, and said the US intended to pinpoint the blind spots of Iran's radar systems through its numerous drone missions around the country's borders, but failed due to the Iranian Armed Forces' proper response.
Member of the Iranian Parliament's National Security and Foreign Policy Commission Ahmad Bakhshayesh Ardestani's remarks came after an Iranian commander announced earlier this week that his forces have shooed away a US reconnaissance plane which was trying to enter the country's airspace.
Ardestani pointed to the vigilance of the Iranian air force, and said, "The numerous spy missions of the US planes are aimed at assessing Iran's radar power and capabilities and discover the country's radar blind spots."
"The US government is continuously assessing the Iranian air force's might in this way, but it has failed to achieve its objectives due to Iran's vigilance, military and radar might," Bakhshayesh Ardestani told FNA on Saturday.
On Tuesday, Commander of Khatam ol-Anbia Air Defense Base Brigadier General Farzad Esmayeeli said that his forces had shooed away a US U-2 high-altitude reconnaissance plane seeking to approach the Iranian airspace on February 10, when Iranians were celebrating the anniversary of the victory of the Islamic Revolution.
Speaking to reporters about Iran's air-defense capability, Esmayeeli said his forces pursue and fulfill four missions, which include discovering, indentifying and detecting aggressive aircraft using 3,600 air defense stations and points which are working under an integrated air-defense system.
He pointed to the achievements of his forces in the last Iranian year (ends on March 20), and said that the air-defense units were able to "discover, identify and detect a U-2 aircraft which uses various types of hi-tech for reconnaissance and intelligence gathering missions".
"On Bahman 22 (February 10) and around noon, a U-2 reconnaissance radar-evading aircraft received our warning signal over the general zone in the Sea of Oman before it could approach Iran's borders," Esmayeeli said, adding that the U-2 plane regarded Iran's warning and complied with its orders and moved away from Iran's airspace.
The commander said that the plane might have intended to take images and gather intelligence over Iran's Southern regions.
The Lockheed U-2, nicknamed "Dragon Lady", is a high-altitude reconnaissance aircraft operated by the United States Air Force (USAF) and previously flown by the Central Intelligence Agency (CIA). It provides day and night, very high-altitude (70,000 feet/21,000 m), all-weather intelligence gathering. The U-2 has also been used for electronic sensor research, satellite calibration, and communications purposes.
It has participated in conflicts such as Afghanistan and Iraq, and supported several multinational NATO operations. The role of the U-2 is increasingly performed by alternative platforms, such as surveillance satellites, unmanned reconnaissance drones and conventional aircraft.
In similar remarks in October, Esmayeeli had stressed Iran's capability to confront US spy planes and drones, and said his forces have so far warned tens of US spy planes, including the advanced Airborne Warning and Control System (AWACS) aircraft, to keep away from Iranian airspace.
"In the last ten years, we have issued countless warnings even to those US AWACS airplanes which were flying over Iraq's airspace or along the free airspace of the Persian Gulf," Esmayeeli told FNA at the time, and noted that the spy planes received immediate warnings when they tried to approach Iran's airspace in violation of the international regulations.