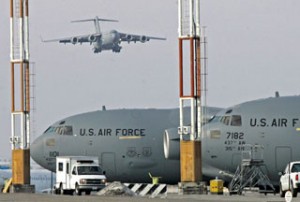 The America's embassy closed its doors to the public on Friday in Kyrgyzstan.
"The embassy of the United States in Bishkek remains operational, but closed to the public," an embassy statement said.
It said that some embassy personnel and families had been moved to the Transit Center, the name for the US airbase in Kyrgyzstan.