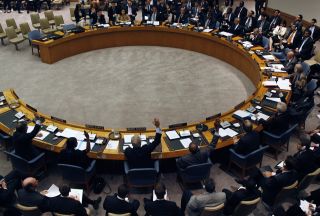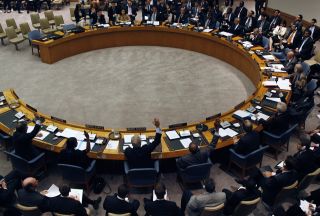 US and European officials reportedly fear that veto-wielding UN Security Council member China may rebel against the latest economic sanctions against Iran.
"This is a significant challenge we face," the Los Angeles Times quoted Stuart Levey, the Treasury Department's top sanctions official, as saying at a Senate committee meeting last week.
Levey added that the Obama administration would "push and urge" to ensure that Iran's largest trading partner is bound by the sanctions.
Beijing joined the US-led sanctions campaign after cutting deals with Washington, and the UNSC passed the fourth round of sanctions targeting Iranian financial and military sectors over allegations that Tehran is pursuing a military nuclear program.
Aside from the UNSC's anti-Iran measures, the US and Australia imposed unilateral sanctions on the country. The EU has also announced an agreement on the imposition of further unilateral sanctions against Iran's gas and oil sectors.
Other senior US officials have also expressed general skepticism over the effectiveness of sanctions, with CIA director Leo Panetta expressing doubt on Sunday that more pressure would be successful in hampering Iran's nuclear program.
Iran has expressed disappointment over Russia and China's decision to refrain from vetoing the sanctions, and failing to embrace pro-diplomacy efforts aimed at finding a peaceful solution to the standoff over Iran's nuclear program.
Iran, Brazil and Turkey issued a nuclear fuel swap declaration on May 17, under which Tehran agreed to exchange 1,200 kg of its low-enriched uranium on Turkish soil with fuel for its medical research reactor.
Tehran rejects the West's nuclear allegations, arguing that as a signatory to the Nuclear Non-Proliferation Treaty (NPT) it has the right to peaceful nuclear energy.