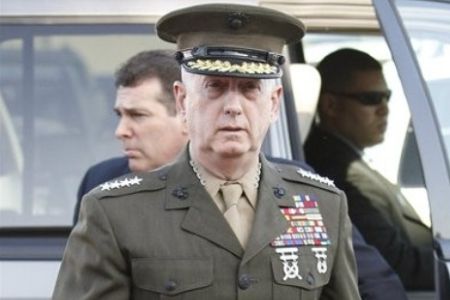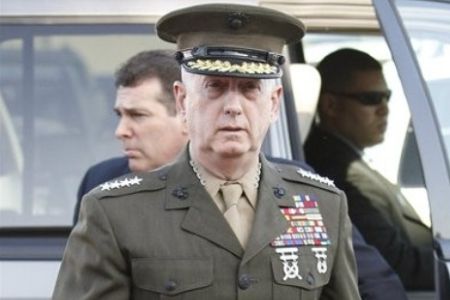 The Pentagon has appointed its new man of war, a purported "killing enthusiast," to lead the US conflicts in the Middle East, Afghanistan and Pakistan.
US Defense Secretary Robert Gates swore in Marine General James Mattis, a four-star general known for his blunt speech, as the new head of US Central Command, US media reported on Wednesday.
Mattis, described in a Los Angeles Times report as a war veteran with an enthusiasm for "killing the enemy", will take over as head of US Central Command to replace General David Petraeus, who became the top commander in the war-torn Afghanistan last month.
"General Mattis is one of our military's foremost strategic thinkers and combat leaders" and one of "the most formidable warrior-scholars of his generation," the Pentagon chief said.
The new commander, who once said it was "fun" to shoot Taliban members, opted for the "unrelenting engagement" strategy in the region and vowed to "do his best."
Mattis' appointment for the post comes after the US Senate approved his nomination last month by Gates. He led Joint Forces Command in Norfolk, Virginia prior to this appointment.
As head of Central Command, Mattis would oversee US military operations in Afghanistan and Pakistan, as well as across the Middle East, including Iraq, technically becoming Petraeus' boss.