China
US general: Another China air zone 'very provocative act'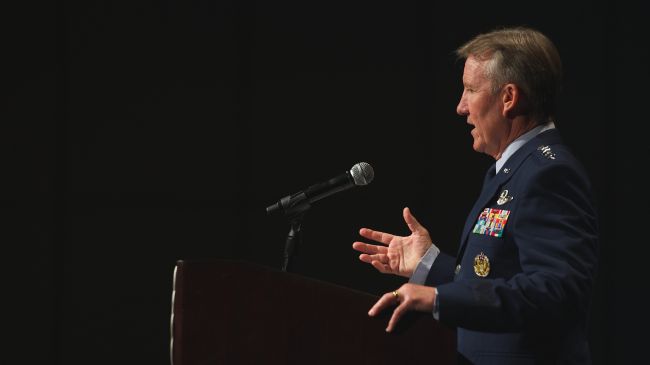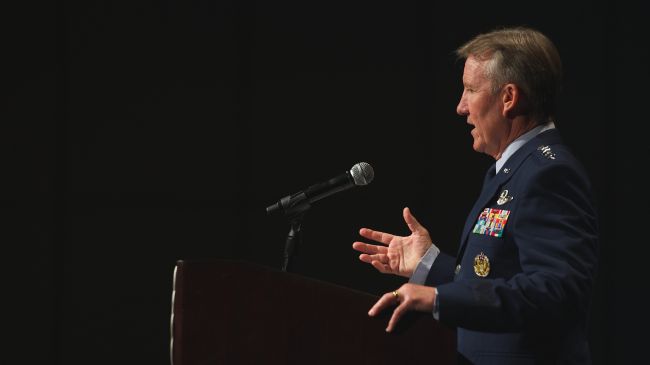 US Pacific Air Forces Commander Gen. Herbert 'Hawk' Carlisle says any attempt by China to replicate its air defense zone in the South China Sea would be a "very provocative act."
"If you look at some of the things that have been going on in the East China Sea, both [China and Japan] militaries have been conducting themselves very professionally," Carlisle was quoted as saying by Bloomberg from Singapore on Sunday.
"But the potential for something, a mistake to occur or miscalculation or misunderstanding to occur is out there. There is significantly more activity from both nations around the disputed territorial claims, and that to me is a risk," he added.
The general was referring to Beijing's November move of declaring an air defense zone in the East China Sea. China is reportedly laying out plans to define another new zone in the South China Sea.
Earlier this month, Chinese Foreign Ministry spokesman Hong Lei dismissed the report about another air defense zone.
Gen. Carlisle said the US opposes any such move and "we've strongly, through diplomatic channels, made that known to the PRC [People's Republic of China]."
Tension between Washington and Beijing escalated after the US accused China of using territorial claims to gradually assert control in the disputed South China Sea.
On Saturday, Chinese Foreign Ministry spokesman Hong Lei in a statement rejected the allegation, calling on the US to take a "rational and fair attitude."
Reiterating China's position that its claims are based on history and international law, Hong said that some American officials' remarks were not constructive and "playing up tensions" was not conducive to maintaining peace.
The US raised concerns Wednesday that China is trying to assert control over the South China Sea.