North America
US government's assessments contradict Trump's border security claim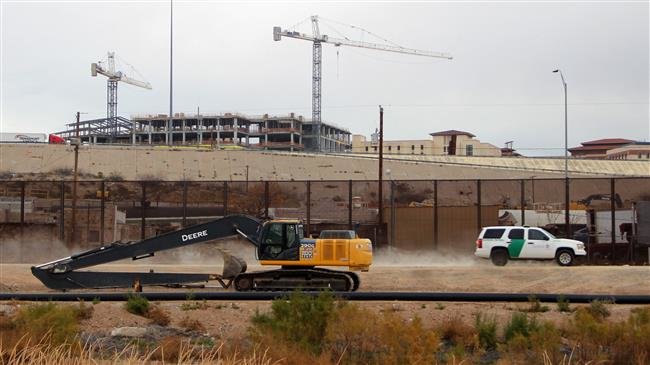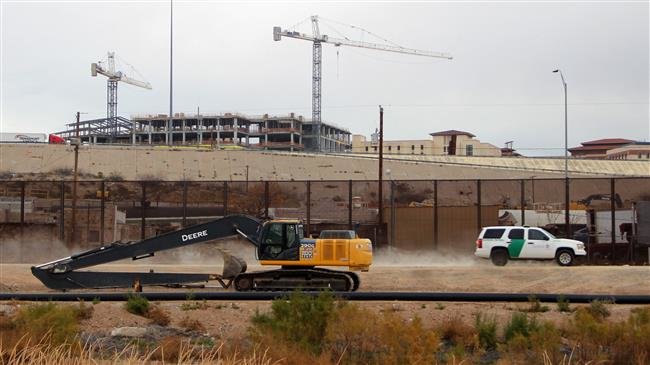 The US government's assessments contradict President Donald Trump's claim that terrorists enter the country through its border with Mexico.
Counterterrorism officials and experts also say there has never been a case of a known terrorist crossing into the US through its southern border.
Trump, who addressed the nation in a televised speech from the Oval Office on Tuesday night, described the situation along the country's border with Mexico as a "growing crisis," reiterating his call for funding a wall that he claimed was "absolutely critical to border security."
However, a White House strategy document sent to Congress last month to outline measures to monitor terrorists did not include any reference to the need for construction of barriers, fences or walls.
The 2018 assessment by the Office of the Director of National Intelligence was sent to Congress on Dec. 21, the day before the government shutdown began after Trump and Democrats failed to reach an agreement over his demands for $5.7 billion for a border wall.
Meanwhile, an intelligence analysis described cyberattacks as the top threat to the country rather than terrorists at the border.
"There is no wave of terrorist operatives waiting to cross overland into the United States," Nicholas J. Rasmussen, the former director of the National Counterterrorism Center, said on Tuesday. "It simply isn't true."
According to the State Department's 2017 Country Reports on Terrorism, the majority of Latin American countries have border law enforcement gaps which extremists could exploit to harm the United States.
However, the department clarified, that has not happened.
"These vulnerabilities offer opportunities to foreign terrorist groups, but there have been no cases of terrorist groups exploiting these gaps to move operations through the region," said the State Department.
There was also "no credible evidence terrorist groups sent operatives via Mexico into the United States," it noted, concluding that, "At year's end there was no credible evidence indicating that international terrorist groups have established bases in Mexico, worked with Mexican drug cartels, or sent operatives via Mexico into the United States."
That report sharply contradicts remarks by White House Press Secretary Sarah Sanders and Vice President Mike Pence.
"We know that roughly, nearly 4,000 known or suspected terrorists come into our country illegally, and we know that our most vulnerable point of entry is at our southern border," Sanders said on Fox News Sunday.
Also, Vice President Mike Pence, who talked to ABC News' chief White House correspondent Johnathan Karl on Tuesday, made the same claim.
However, he conflated figures when Karl pressed him that the majority come through airports.
"Yeah but, 3,000 special interest individuals, people with suspicious backgrounds that might suggest terrorist connections were apprehended at our southern border," he said. "Last year alone, 17,000 individuals with criminal histories were apprehended at our southern border."