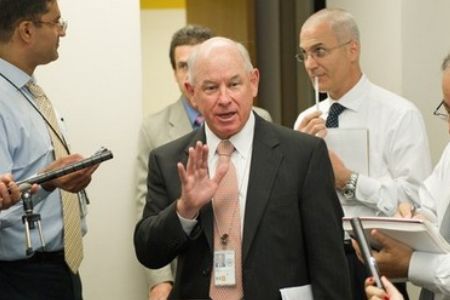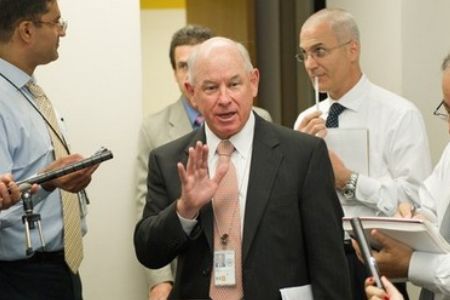 The US has welcomed the fresh round of sanctions imposed by the European Union and Canada against Iran, targeting the country's oil and gas sectors.
"The United States welcomes the strong steps taken by our European and Canadian partners to implement UNSC (UN Security Council) resolution 1929," US State Department spokesman Philip Crowley told reporters on Monday.
"These measures, combined with the new and existing US sanctions, underscore the international community's deepening concerns about Iran's nuclear program and refusal to live up to its international responsibilities," he added.
Crowley went on to describe the US-led campaign as a clear "message to Iran's leaders" that they would have to meet their responsibilities or "face increasing isolation and consequences."
The remarks came after the 27-member European bloc adopted new measures against Tehran, which includes a ban on investment in Iran's oil and gas industry by member states as well as the sales of energy related equipment.
While Western powers accuse Iran of pursuing a covert military nuclear program, Tehran denies the charges and argues that as an IAEA member state and a signatory to the Nuclear Non-Proliferation Treaty it has the right to the use of peaceful nuclear technology.
In an attempt to ease Western concerns, Iran, Turkey and Brazil signed a fuel swap declaration on May 17 under which Tehran agreed to exchange 1,200 kg of its low-enriched uranium on Turkish soil with fuel for its medical research reactor.