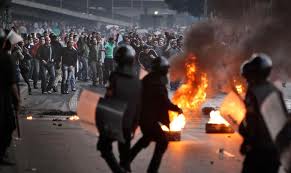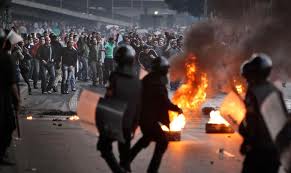 The US is likely to be behind the ongoing crisis in Egypt as Washington constantly seeks to destabilize regional countries in an attempt to fulfill its own interests, a political analyst tells Press TV.
"Washington prefers violence and instability; it wants Egypt like other countries in the region and elsewhere subservient to the US' interests. Washington's dirty hands are all over what is going on," said Stephen Lendman in a Wednesday interview.
Egypt plunged into a fresh wave of unrest after General Abdel Fattah al-Sisi, the head of the Egyptian Army, declared on June 3 that Mohamed Morsi was no longer in office as president and announced the suspension of the country's Constitution after days of massive anti-government protests across Egypt.
A day later, Chief Justice of Egypt's Supreme Constitutional Court Adli Mansour, was sworn in as the interim president of the country. The Egyptian military said Morsi was being held "preventively."
Lendman pointed to the ongoing crisis orchestrated by foreign elements in Syria and noted, "What is going on in Syria in a different way is going on in Egypt now. It is not a war, but it is a war low level against the Egyptian people to ensure that the same power interests run the country and the people are denied basic rights they deserved."
"That is a plan from Egypt's Supreme Council of the Armed Forces, SCAF, it is a plan from Washington, it is a plan from Israel unless Egyptians do something nonviolently to change this, they're stuck with this and things will only get worse," he pointed out.