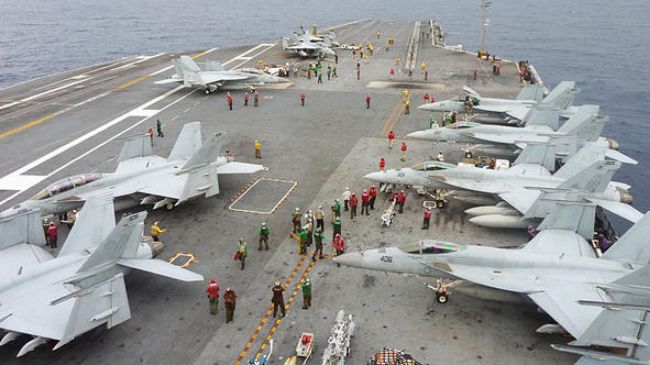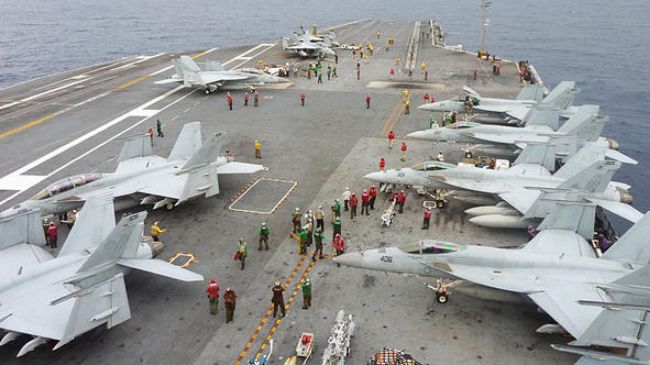 The United States seeks to boost its nuclear weapons spending to achieve dominance over the Eurasian landmass stretching from China to Europe, a political analyst says.
"[US President Barack] Obama is currently seeking a greater budget for nuclear weapons than the historical peak during the cold war, the era of Strangelove," John Pilger wrote in an article in The Guardian.
"The United States is pursuing its longstanding ambition to dominate the Eurasian landmass, stretching from China to Europe: a 'manifest destiny' made right by might," he added.
He pointed to a scheduled tour by the US president to Asia on April 24 aimed at promoting his "Pivot to China" and said Obama seeks to encourage his allies in the region, particularly Japan, "to re-arm and prepare for the eventual possibility of war with China."
The US will transfer almost two-thirds of all its naval forces in the world to the vast Asia-Pacific region by 2020, the largest military build-up since World War II, the commentator noted.
"In an arc extending from Australia to Japan, China will face US missiles and nuclear-armed bombers," Pilger said.
He added that the US military is planning to build a new naval base on the Korean island of Jeju, less than 400 miles from the Chinese metropolis of Shanghai, whose economic power is likely to surpass that of the US.
"Obama's 'pivot' is designed to undermine China's influence in its region. It is as if world war has begun by other means," he pointed out.
In his visit to China last week, US Defense Secretary Chuck Hagel gave a menacing warning to Beijing that, like Russia, it could face isolation and war if it refrained from succumbing to US demands.
The US defense secretary made a comparison between Russia's recent incorporation of Crimea and China's dispute with Japan over some uninhabited islands in the East China Sea.