North America
US health workers experience serious allergic reaction to Pfizer's COVID vaccine
Two US healthcare workers have developed serious allergic reactions after receiving Pfizer's COVID-19 vaccine, at a same hospital in Alaska, as thousands of doses of the vaccine is being sent to all US states.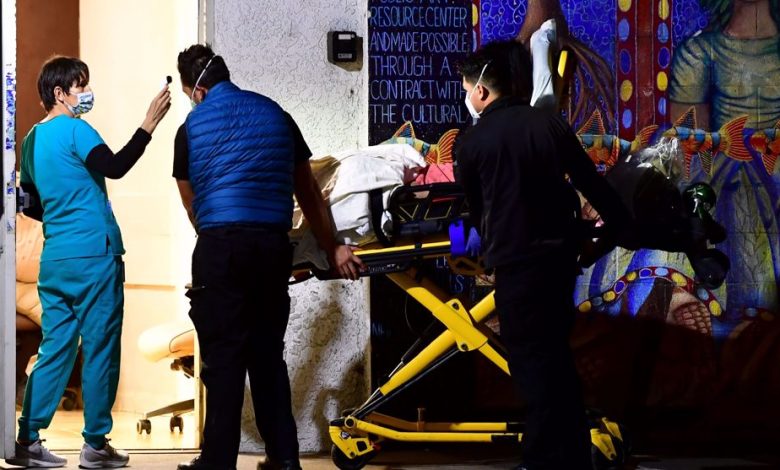 The New York Times reported on Thursday that the staff, one of whom remained at hospital for the night, started to develop reactions just minutes after receiving the FDA approved vaccine.
The first case, a middle-aged woman who had no previous history of allergies to vaccines, reported symptoms including shortness of breath and elevated heart rate, doctors said Wednesday.
She was first given a shot of epinephrine, a standard treatment for severe allergic reactions, according to Lindy Jones, the emergency department medical director at Bartlett Memorial Hospital.
Her symptoms subsided but then re-emerged, and she was treated with steroids and an epinephrine drip, Jones added.
The symptoms re-emerged and she was moved to the intensive care unit, and remained there overnight, Jones said.
Another health worker received the vaccine on Wednesday and developed eye puffiness, light-headedness and a scratchy throat 10 minutes after the injection, the hospital said.
Pfizer is "working with local health authorities" to assess the details of the report about a "potential serious allergic reaction," the drug firm told Russia's RT.
The American pharmaceutical company said that "there were no safety signals of concern identified in our clinical trials, including no signal of serious allergic reactions associated with the vaccine," but pledged to closely monitor all reports.
The US Food and Drug Administration (FDA) has also warned people with allergies to consult their doctors before receiving the vaccine.
The vaccine, which was approved in the UK last month, has caused anaphylactic reactions in several healthcare workers last week.
Anaphylaxis is a life-threatening condition that involves impaired breathing and a drop in blood pressure seconds or minutes after exposure to an allergen.
Meanwhile, the administration of President Donald Trump is in talks with Pfizer to secure more coronavirus vaccines for the nation this spring.
The first shots of the vaccine were administered on Monday.
Pfizer began shipping over 180,000 doses of the vaccine across 50 states, over the weekend.
Another vaccine, made by Moderna, is expected to receive emergency authorization from the FDA this week.
The US reported the highest daily number for new COVID-19 cases on Wednesday.
Health authorities have also reported the most deaths in a single day, since the pandemic was first reported in January.
New infections were put at 244,365, and deaths at 3,607, on Wednesday.
The United States has so far recorded 16,979,777 cases of the viral infection and 307,501 coronavirus deaths, according to Johns Hopkins University.