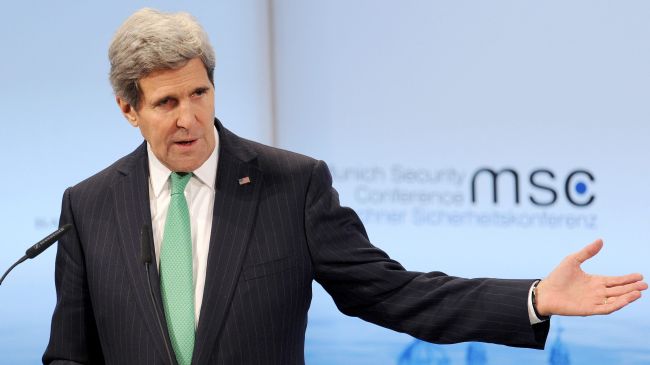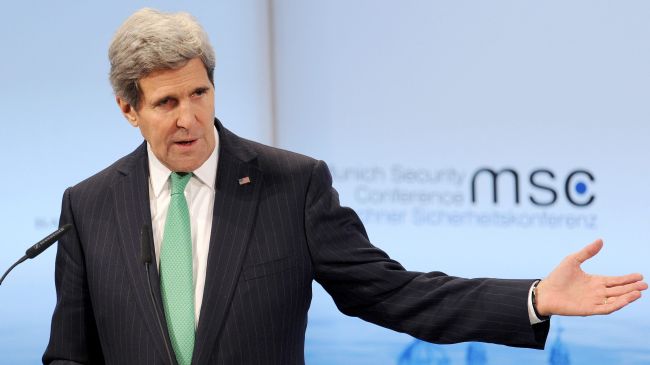 The United States warns Israel not to distort the words of US Secretary of State John Kerry who has said failure to reach a deal with the Palestinians could lead to more boycotts.
"You see, for Israel there's an increasing de-legitimization campaign that has been building up. People are very sensitive to it. There is talk of boycotts and other kinds of things," Kerry said Saturday at the Munich Security Conference.
Israeli Prime Minister Benjamin Netanyahu hit back hard at Kerry, saying calls for boycotts of Israel to pressure it to abandon settlement construction in the occupied Palestinian territories were "immoral and unjustified."
"No pressure will force me to give up the vital interests of the state of Israel, above all the security of the citizens of Israel," Netanyahu said.
In response, State Department spokeswoman Jen Psaki said Sunday that Kerry had been referring to the actions of others and opposed boycotts.
"Secretary Kerry has a proud record of over three decades of steadfast support for Israel's security and well-being, including staunch opposition to boycotts," she said.
Psaki added that while the top US diplomat always expected "opposition and difficult moments" in the negotiations, but "he also expects all parties to accurately portray his record and statements."
Pressure has been building up in the European Union for tough measures to punish Israel for its illegal settlement activities.