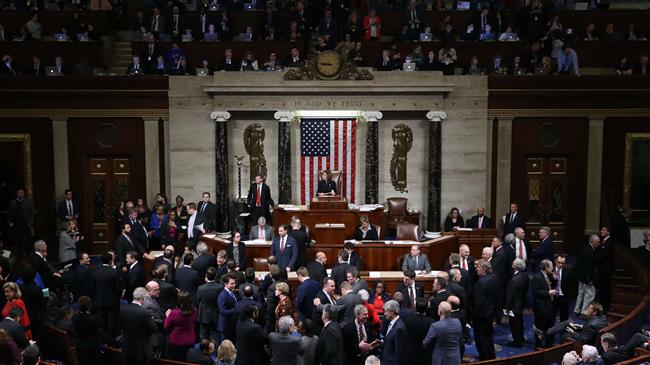 US House of Representatives Speaker Nancy Pelosi has said the House will vote Thursday on a resolution to curb President Donald Trump's power to take military action against Iran.
Pelosi made the announcement Wednesday after Iran launched a barrage of missiles at Iraqi bases housing US forces, in retaliation for the assassination of Iranian Lieutenant General Qassem Soleimani.
"Today, to honor our duty to keep the American people safe, the House will move forward with a War Powers Resolution to limit the President's military actions regarding Iran," Pelosi said in a statement.
"This resolution, which will be led by Congresswoman Elissa Slotkin, will go to the Rules Committee this evening and will be brought to the Floor tomorrow."
According to CNN, the US assassination of General Soleimani has brought America to the "brink of its first hot war" with Iran since the Islamic Revolution in 1979.
Pelosi said the Trump administration's actions "endangered our servicemembers, diplomats and others by risking a serious escalation of tensions with Iran."
She added that some members of Congress have "serious, urgent concerns" about Trump's strategy.