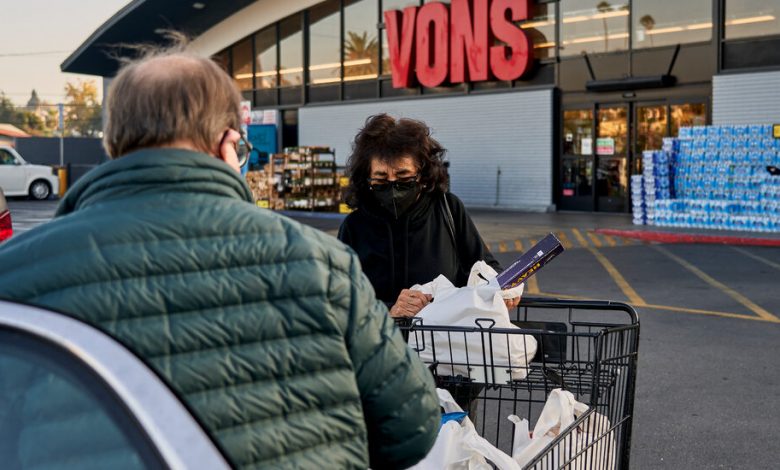 US consumer prices increased at the fastest pace in nearly 40 years in November, piling more political pressure on the Biden administration as it seeks support for a massive spending plan.
The consumer price index, published by the Bureau of Labor Statistics on Friday, rose 6.8 percent last month from a year ago — the fastest annual pace since 1982 and a significant pick-up from the 6.2 percent rate in October, Financial Times reported.
Inflation has become a thorny political issue for the White House, weighing on President Joe Biden's approval ratings as well as the electoral prospects for his Democratic party during next year's midterm elections.
In a sign of his concern, Biden sought to play down the relevance of the latest data both ahead of Friday's announcement and in a statement afterwards, stressing that prices have fallen in recent weeks for many of the sectors driving the bulk of the increase.
"Developments in the weeks after these data were collected last month show that price and cost increases are slowing, although not as quickly as we'd like," he said after the figures were published.
Gasoline prices have moderated, as have natural gas prices, though a senior administration official said this "relief" was not captured in the November report.
At risk for the White House is legislation to invest $1.75tln in the US's social safety net, which Biden is seeking to pass through Congress this month. Last month the president signed into law another flagship $1.2tln bipartisan infrastructure bill.
Republicans and some moderate Democrats have argued that additional spending will add further fuel to rising prices, contributing to even higher inflation, although academic economists consulted in a recent poll for the Financial Times said the administration's planned expenditures were not expected to alter the inflation outlook substantially.
Following November's inflation numbers, the Federal Reserve is likely to press ahead with plans to more quickly scale back its asset purchase programme at its meeting next week.
Jay Powell, chair of the central bank, signalled his support for a quicker exit earlier this month, acknowledging that the risks of inflation becoming entrenched had risen.
Economists now predict that pace will be doubled so that the stimulus programme ends in March, which would give the Fed more flexibility to raise interest rates sooner next year. The first interest rate increase is expected in June, with roughly two more planned for later in the year.