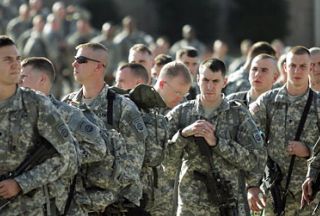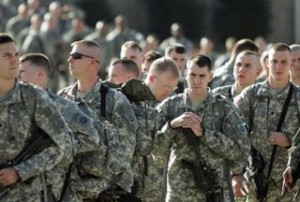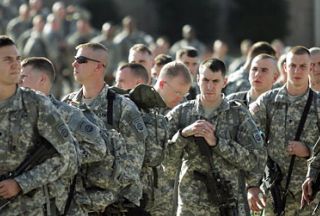 Despite recent deadly attacks in Iraq, the US military has said it will continue to pull out its forces from the war-torn country in accordance with previously announced schedules.
Pentagon Press Secretary Geoff Morrell assured that the recent surge in violence would not affect this summer's planned withdrawal of troops.
He added that the political instability in the country would not change the plan either.
The remarks follow recent speculations that increased violence in Iraq and delays in forming a new Iraqi government could affect the pace of US troops' drawback by about a month.
There are currently 94,000 US troops in Iraq.
This is expected to be reduced to 50,000 by September as promised by President Barack Obama.
Morrell says commanders are confident that the September deadline will be met.
The comments came a day after a fresh wave of violence killed over 110 Iraqis and left more than 500 others injured.
Militants have been trying to take advantage of the two-month-long political stalemate in the country by terrorizing the nation.
Iraq's March parliamentary elections have not yet produced any clear favorite to lead the country.
Washington had earlier said that the formation of a new Iraqi government is crucial to its overall withdrawal plans by the end of 2011.