General
US-Israel ally Erdogan wants regime change in Syria: Limited attack is not enough!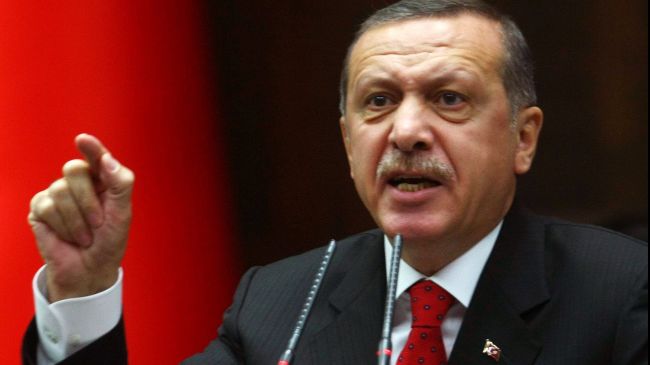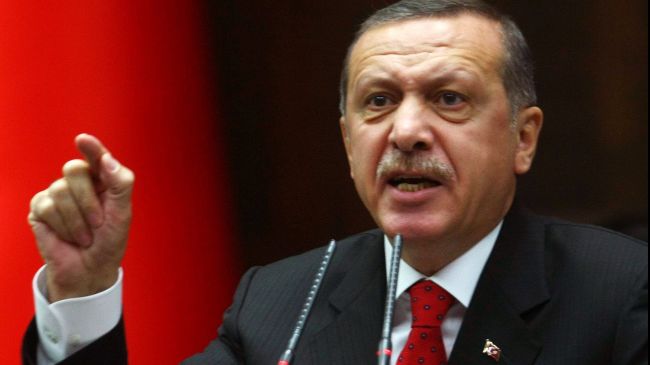 Turkish Prime Minister Recep Tayyip Erdogan says the country seeks a regime change in Syria rather than limited strikes on the Arab state.
Erdogan said at a reception in the presidential palace in the capital Ankara on Friday that what matters to Turkey is "weakening the regime to the point where it gives up."
"It can't be a 24 hours hit-and-run," said the Turkish premier.
Citing an operation against former Yugoslavia by the North Atlantic Treaty Organization (NATO) during the Kosovo war in 1998 and 1999, he said, "If it is something like the example of Kosovo, the Syrian regime will not be able to continue."
Turkey has been openly calling for regime change in Syria since the country was hit by unrest in 2011.
Meanwhile, US President Barack Obama said the United States was "looking at the possibility of a limited narrow act" against Syria.
The call for military action against Syria intensified after foreign-backed opposition forces accused the government of President Bashar al-Assad of launching a chemical attack on militant strongholds in the suburbs of Damascus on August 21.
According to reports, the Western powers and their regional allies — especially Qatar, Saudi Arabia, and Turkey — are supporting the militants operating inside Syria.
According to the United Nations, more than 100,000 people have been killed and a total of 7.8 million of others displaced due to the violence.