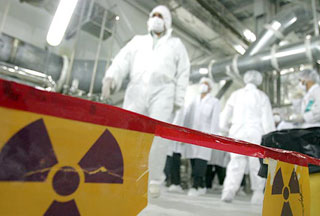 The intelligence chiefs of the United States, Israel, Egypt and Jordan have held an unprecedented secret meeting to discuss Iran's nuclear program.
The conclave of intelligence chiefs was held in Amman in the first week of November, reported DEBKA an Israeli web site which has close links to the Israeli intelligence service Mossad.
The chief of Jordan's General Intelligence Service, Gen. Muhammad Raqed hosted the meeting, which was attended by senior officials of the United States' Central Intelligence Agency (CIA) and Defense Intelligence Agency, Israel's Mossad chief, Meir Dagan and military intelligence head Brig. Amos Yadlin along with Egypt's intelligence minister, Gen. Omar Suleiman.
The report comes as Israeli Deputy Foreign Minister Danny Ayalon told Sky News on November 7 that Tel Aviv's persistent threats to attack Iran are not just a bluff.
Israel and its staunchest ally, the US, continue to insist that Iran is pursuing a nuclear weapon program, while lacking any evidence to prove their claim.
The reports by International Atomic Energy Agency issued so far — and even reports released by the United States' main intelligence agencies — all point to the contrary.
Tehran, an Non-Proliferation Treaty (NPT)-signatory, has called for the removal of all weapons of mass destruction across the globe.
Israel, which has so far refused to sign the NPT, is believed to be the sole possessor of nuclear arms in the Middle East with over 200 ready-to-launch warheads in its stockpile.