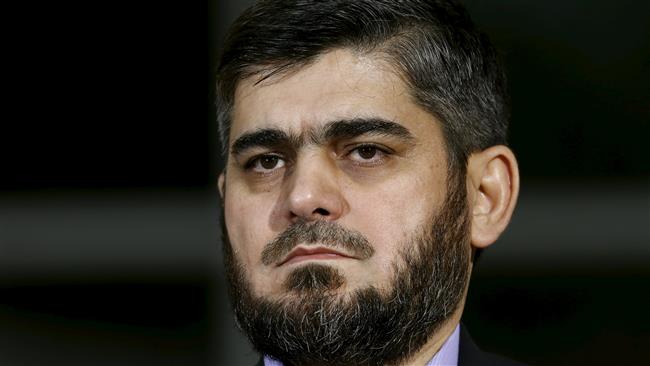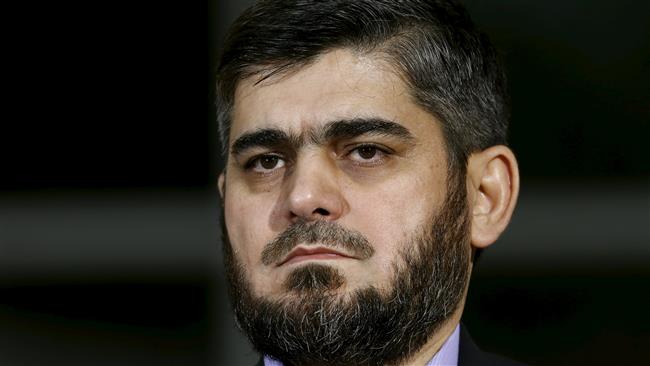 The chief negotiator of Syria's so-called opposition, Mohammed Alloush, has called for the resumption of attacks on government forces despite a UN-brokered ceasefire deal in the Arab country.
Alloush, who is the top negotiator of the Saudi-backed opposition High Negotiations Committee (HNC), made the remarks on Sunday. He is currently in Geneva together with representatives from the Syrian government for peace talks aimed at finding a political solution to the Syrian conflict.
"Don't trust the regime and don't wait for their pity," Alloush wrote on Twitter, adding, "Strike them at their necks (kill them). Strike them everywhere."
A few figures of the opposition group, however, said that Alloush's comments did not represent the HNC's stance.
"Alloush's position is personal. We as the HNC cannot adopt this position," Yahya al-Aridi, a member of the HNC who is in Geneva, said.
Alloush is among senior figures of the Jaish al-Islam militant group and had reportedly spent most of his life in Saudi Arabia and studied Islamic religious courses.
A truce, brokered by the US and Russia, went into effect across Syria on February 27. It does not apply to terrorist groups such as Daesh and al-Qaeda's Syria branch al-Nusra Front, however.
On Saturday, Ahrar al-Sham militants group said in a statement that the peace talks have so far been very negative and that HNC figures were not aware of the situation on the ground.
The group also claimed that the HNC insisted on pursuing the negotiations, while the government breached the truce.
It also said there was "a gulf" between the HNC and what was going on in the streets, describing the umbrella group's performance "weak and stumbling".
The HNC was formed in December 2015 following a meeting in Riyadh. It included members of Jaish al-Islam, so-called Free Syrian Army factions.
The foreign-sponsored conflict in Syria has left over 470,000 people dead since its inception in March 2011, according to a February report by the Syrian Center for Policy Research. A foreign-based monitoring group, the so-called Syrian Observatory for Human Rights, says, however, that 270,000 have been killed in the conflict.
Syrian forces have managed to liberate many militant-held areas over the past few months.