Middle East
North America
Palestine
US, Israel to Blame for Regional Tensions: Hezbollah
Hezbollah's second-in-command Sheikh Naim Qassem said the US and Israel are both responsible for the escalation of tensions in the Middle East.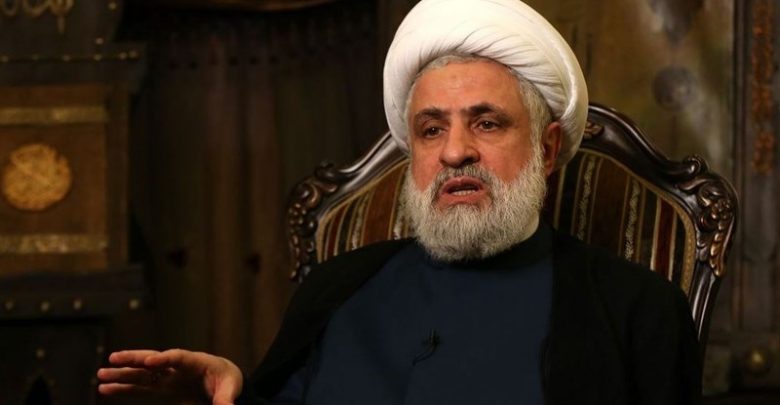 Speaking at a meeting with UN Special Coordinator for Lebanon Jan Kubis, Qassem deplored the roles of Washington and Tel Aviv in recent regional tensions and said the language used by this (US-Israeli) front is the language of threat and war and for this reason, the regional situation is moving toward conflicts.
The Hezbollah official also condemned the so-called "deal of century" as a "Zionist-American" plot to obliterate the Palestinian issue.
He said the Palestinian people and all believers will never remain silent about the sacred issue and will confront this conspiracy.
The remarks came against the backdrop of increased tensions between Iran and the US with Washington imposing new economic sanctions against the Islamic Republic.
The US has ratcheted up pressure on Iran since last year after withdrawing from the 2015 nuclear deal, known as the Joint Comprehensive Plan of Action (JCPOA).
Since then, the Trump administration has been trying to reduce Iran's oil exports to "zero," and sent an aircraft carrier strike group, a bomber squad, an amphibious assault ship, and a Patriot missile battery to the Middle East to try to stack up pressure on Tehran.
The US has attempted to use a combination of hawkish rhetoric, diplomatic pressure, economic sanctions and now military posturing in order to bring Iran to the negotiating table and sign a new nuclear deal.
Iranian Foreign Minister Mohammad Javad Zarif recently ruled out any prospect of negotiation with the United States, calling the Washington regime a "bully" trying to force all others into acting illegally.