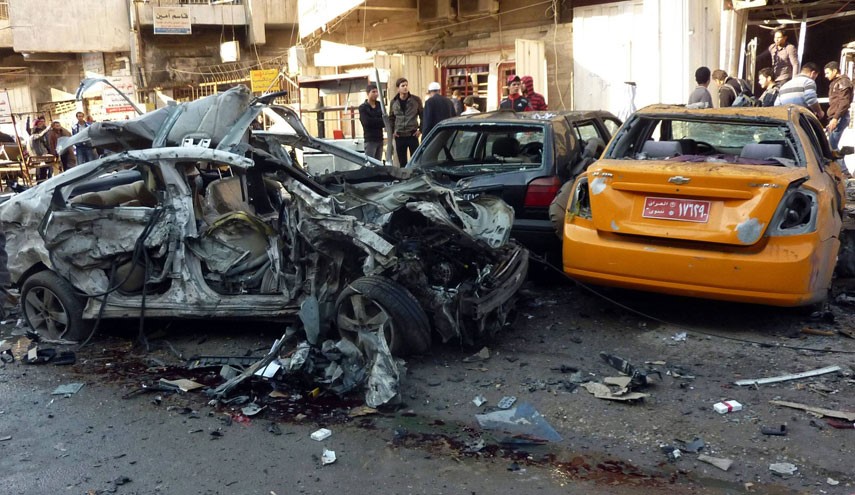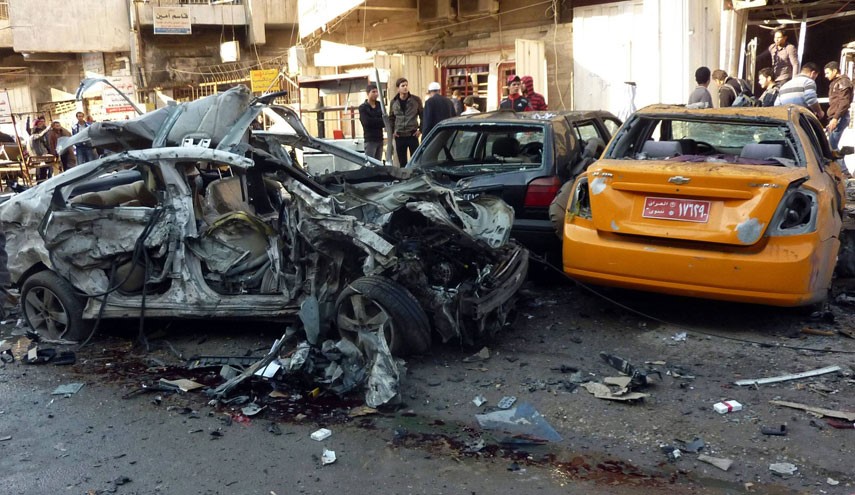 Baghdad residents on Monday surveyed the wreckage of a car bomb explosion in the city's northwestern Shiite districts of Hurriyah, which killed at least 10 people and wounded 34.
The bombing, which hit a popular fruit and vegetable market near a school, was one of several explosions to hit the Iraqi capital on Sunday, killing at least 17 people in total.
On Monday, the Islamic State group (ISIS, ISIL, IS and Daesh) issued a statement claiming responsibility for the Hurriyah blast.
Abo Hussam, local resident told Reuters:"We condemn this terrorist deed. The car bomb was parked near a children's school. Many people were injured."